…another cheeky Fyrinnae haul, mostly lip lustres… wanna see?  Don't say no… 'cos you don't actually have a choice.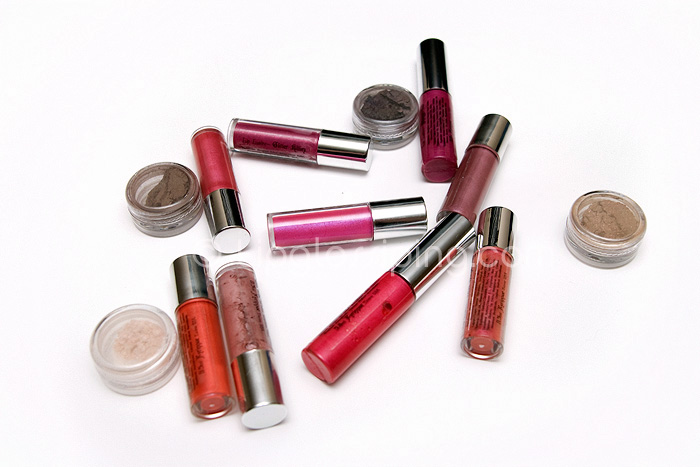 I said I was going back for some more and I did!
The formula is great for me… not so opaque that I feel like a clown in bright colours but with more than enough coverage to make it worthwhile.  A couple of these are slightly gritty in texture which I didn't notice with my first order, but this doesn't bother me… Infact, I don't even notice it after a couple of minutes, I'm not sure if the warmth of my lips dissolves the grittiness.
I ordered sample sizes of: Pink Guitar, Mege-Hold, Glitter Kittiez, Ryo-Pinko, Meloncholy, Trickster and Devil Horns and full size versions of: Shangri-La and Visual Kei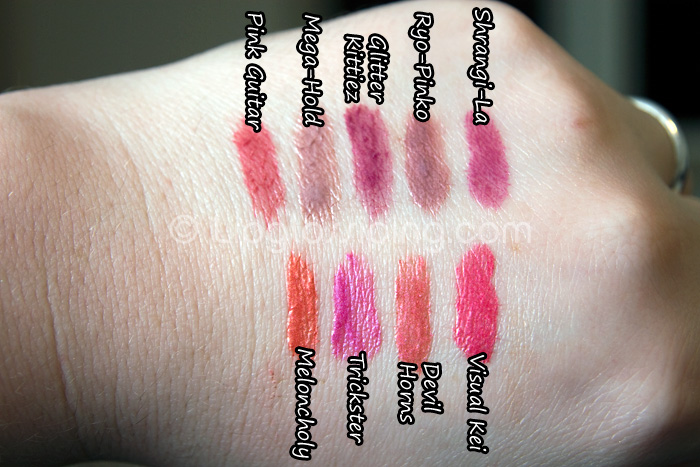 I've hand swatched because I've not long lip-swatched the new Revlon Colorburst Lipstick collection and to be honest, I was kinda bored of swatching!
If there's any of these shades that you did want to see a lip swatch for though, please tell me 'cos I'll be happy to make sure I include it in a FOTD.
Fyrinnae Lip Lustres are available from the Fyrinnae website and are priced from $2.50 each.
Which of the shades above are your favourites?