I love GOSH polishes, I find them consistently good quality, with lovely pigmented shades that are easy to apply – never needing more than 2 coats to achieve opacity.
This one is no exception… look!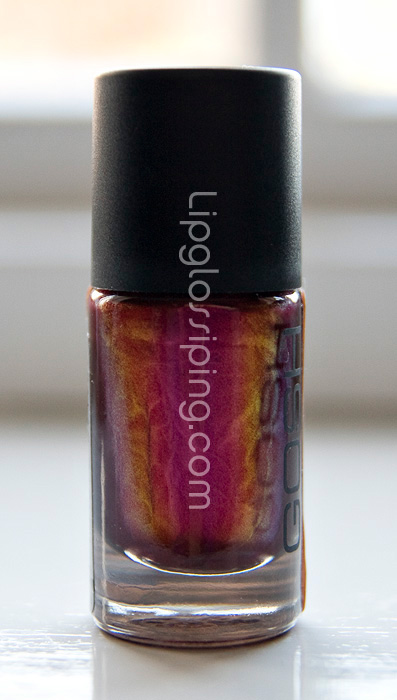 Hello beautiful!
Carmine is a lovely shade which is pretty hard to describe (and photograph).  It's a beautiful rich, sophisticated magenta with flashes of scarlet and gold.  Applies like a dream… this is 2 coats: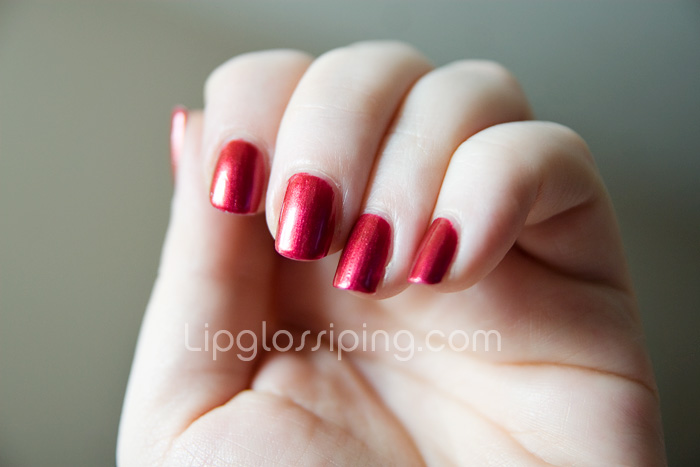 This photo sadly does not do it justice at all.  It looks scarlet here and doesn't show off the beautiful hot magenta.  I think you can just about make out the magenta more towards the tips and the gold flashes more at the base of the nail (particularly on the little finger), but it's far, far more apparent in real life.
I'm flippin' loving GOSH this summer – and it's back on a 3for2 in Superdrug at the moment!