I found this little article over on beautypress.com and it made me smile (and dig out all my lipsticks for a bit of self-analysis).  What does the shape of your lipstick tip say about you?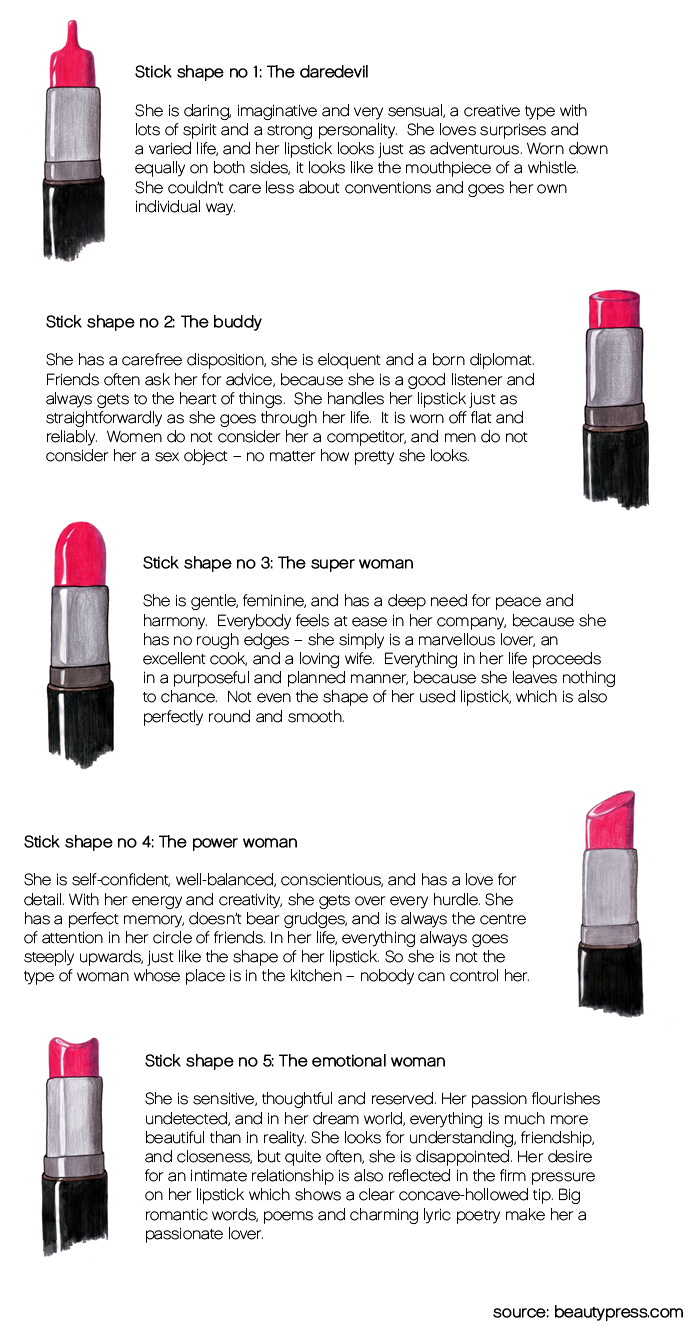 Honestly, if I was having a peek in someone's makeup bag… found a lipstick, wound it up and saw a tip like #1… I'd move the hell away from the owner.
Me?  I'm a #4 – I just keep 'em in the shape I buy them! But, I'm nothing like the personality described.  Infact, if you wrote down the opposite of every adjective used to describe a #4-er, you'd get closer to me.  My Nan however, was an absolute #3.  I used to marvel at her perfectly rounded lipsticks… and the description, well it describes her so well it's a little bit frightening!
What are you – and does the description fit with your personality?