Remember this post from last week?  (gawd, was that *only* last week?!)
A couple of you demanded requested swatches, and I do aim to please… (sometimes)…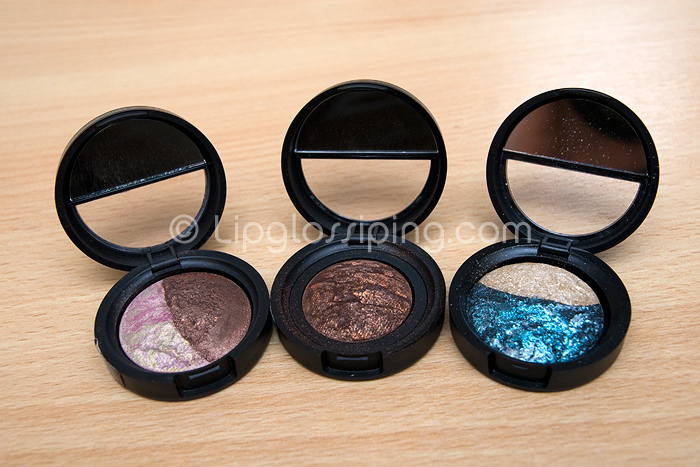 Pink Icing/Devil's Food: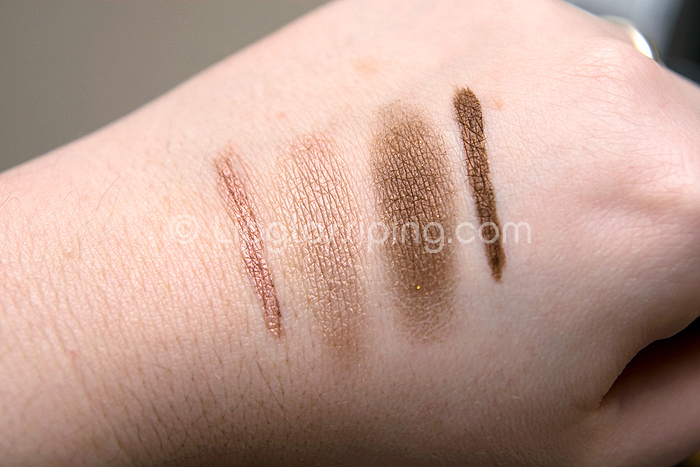 L – R: Pink Icing (foiled), Pink Icing, Devil's Food, Devil's Food (foiled)
Bewitching Bronze: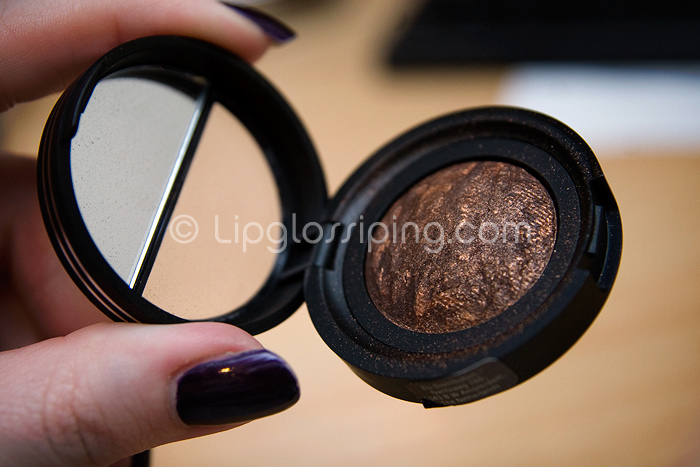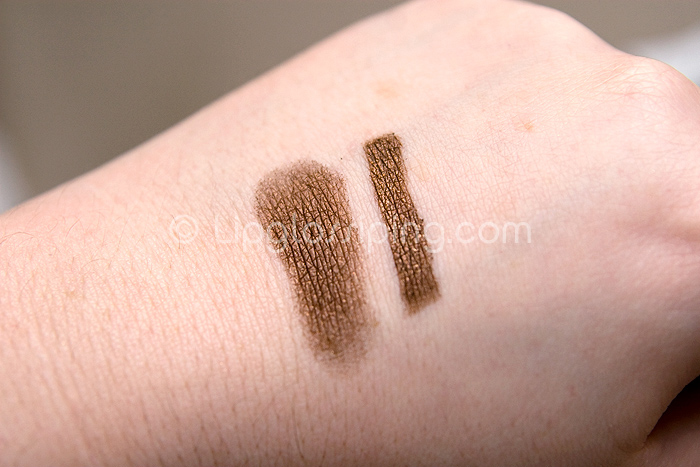 L – R: Dry, Foiled – not a huge amount of difference there is there? Amazing pigmentation.
Fire Water:
Sorry, no pan shot (forgot!), check out the very top picture to see what it looks like.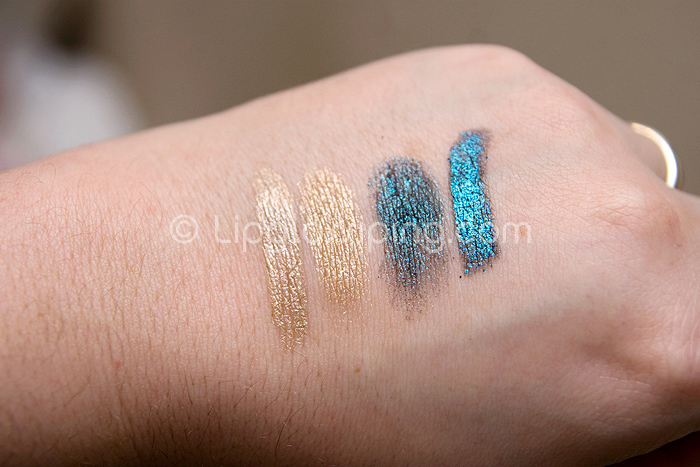 L – R: Fire (Foiled), Fire, Water, Water (Foiled)
The Blue out of Fire Water is indeed beautiful, and the swatch does it justice… but it's still too glittery and crumbly to be classed as anything other than a pain in the arse.
Here's a quick EOTD with Pink Icing/Devil's Food (my favourite):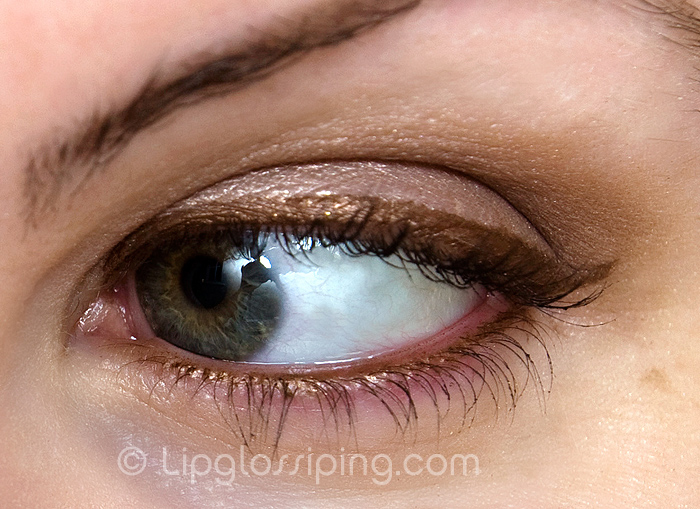 Very simply: Pink Icing on the lid, Devil's Food in the crease and foiled as a liner.
Sorry for the manky eyeball shot, hopefully you're not eating or anything… I woulda shut my eye, but then you'd have had manky creasey eyelids to look at instead.
Thanks for all your recommendations on which other Laura Geller products I should have a look at, I've now got *quite* the shopping list!  Enablers, the bleedin' lot of ya!