As promised, my pigment pressing method…
It's a mammoth tutorial and rather picture heavy, so please click 'read more' to continue on the pigment pressing adventure!
The cast of characters: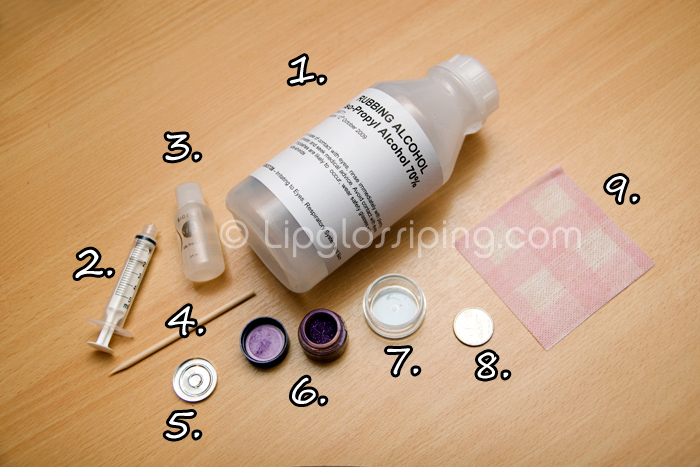 I've provided links of where you might purchase supplies, feel free to shop around – the links are there as a convenience only!
1. Minimum 70% Rubbing Alcohol (also known as surgical spirit or iso-propyl alcohol)
2. 5ml Syringe
3. Biosilk Silk Therapy (the link I provided is a VERY good price for Biosilk, I paid more than this)
4. Orange Stick or any suitable mixing tool you have to hand
5. Empty Palette or Pans (Those 26mm pans will fit in an ELF empty palette although may not be magnetized – easily fixed with a self-adhesive magnetic sheet though)
6. BarryM Dazzle Dust or pigment of your choice (Not MAC)
7. Suitable mixing container
8. 10 pence piece (I think the US size equivalent is a quarter?)
9. Textured material/kitchen roll
A BarryM Dazzle Dust (a very old one!)…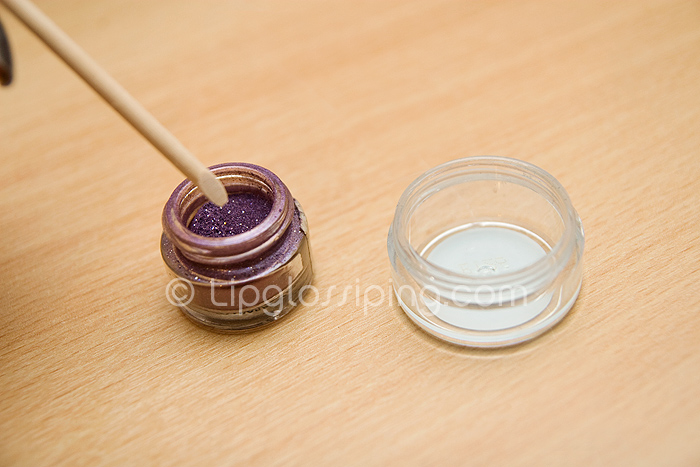 It generally takes about a third of a Dazzle Dust to fill a pan… to be honest, I don't measure – I go by eye.  It's also why I personally use 70% isopropyl alcohol.  70% dries a little slower than 99% alcohol and gives me time to mix up some more shadow if I don't have enough product.
Enough for 1 pan…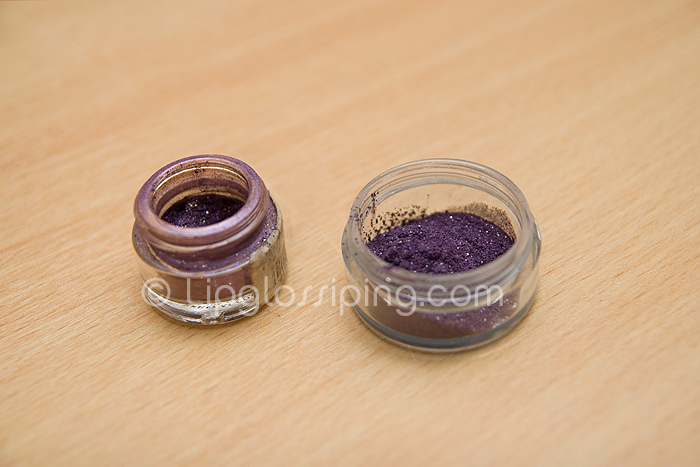 Biosilk…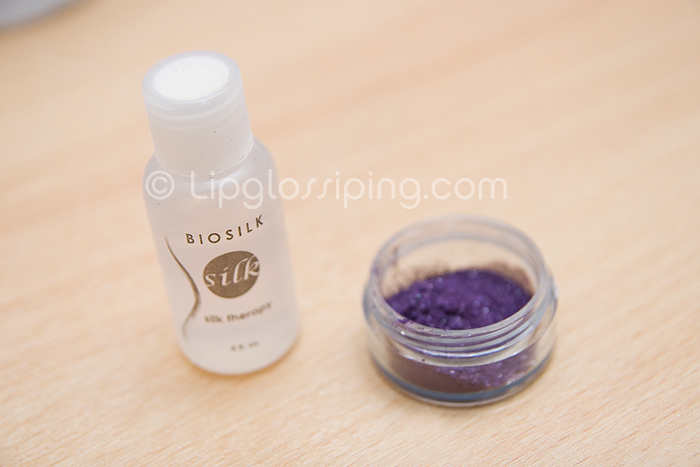 Biosilk Silk Therapy is the product that's going to bind the loose shadow and hold it together.  With MAC pigments, you can omit this step as they contain a filler that helps the loose shadow stick to your eyelids (and to each other!).  Pure pigments and Dazzle Dusts don't contain this same filler and thus, we need to add some.  It may be worth doing a patch test on the inside of your arm with the Biosilk first to make sure your skin isn't going to have any issues with it (it's a silicone based product).
Adding the Biosilk (1ml)…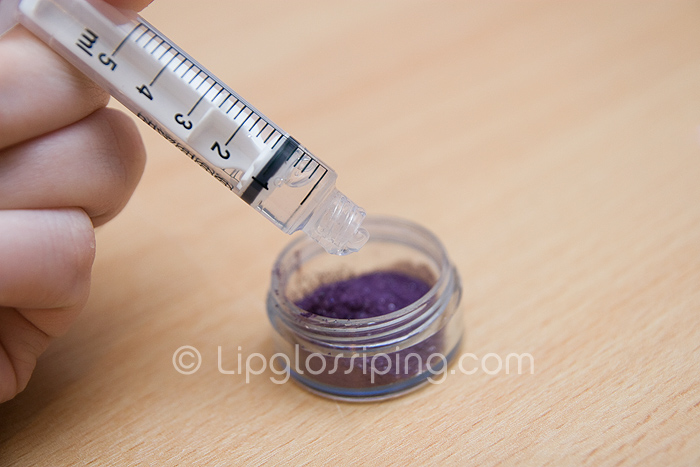 In this situation, I used 1ml of Biosilk.  The quantity isn't as important as the ratio between the Biosilk and the Isopropyl Alcohol.   The ratio I work with is roughly 3 parts Alcohol to 5 parts Biosilk.
The alcohol…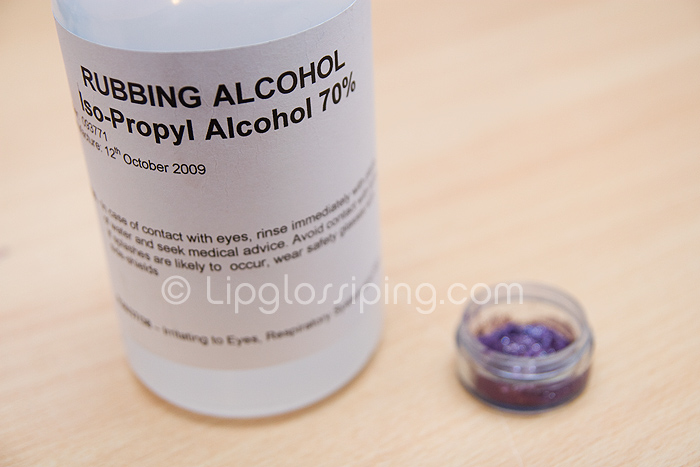 Next, I add the Alcohol (0.6ml)…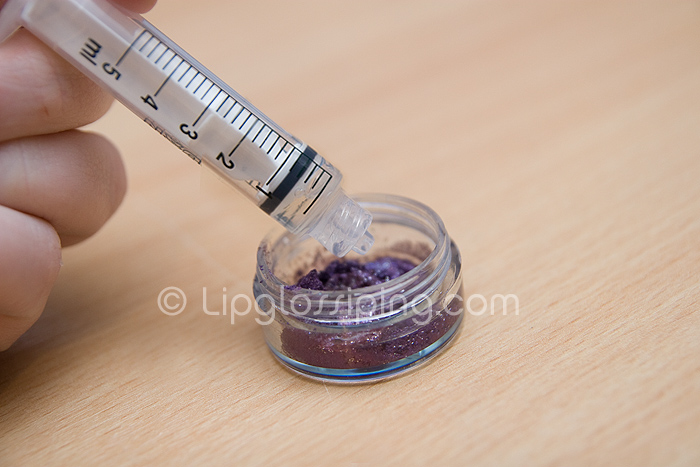 All liquids have now been added…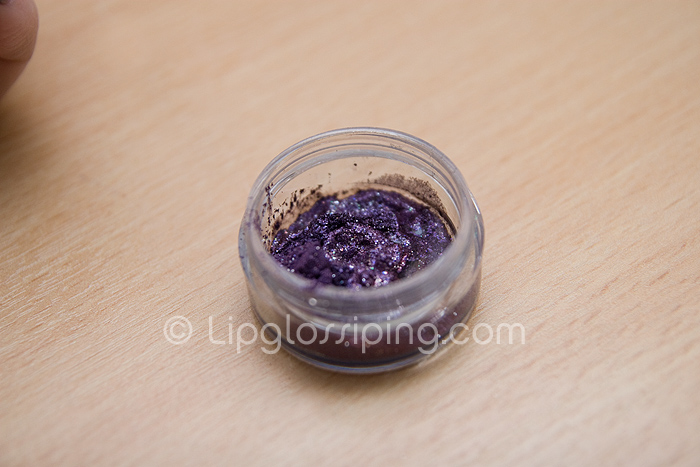 Take your orange stick and mix!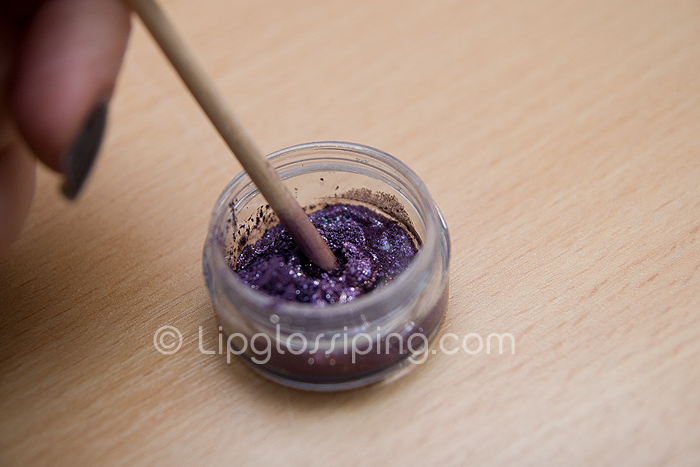 Keep going!  It's really important to coat all particles of the pigment with the solution.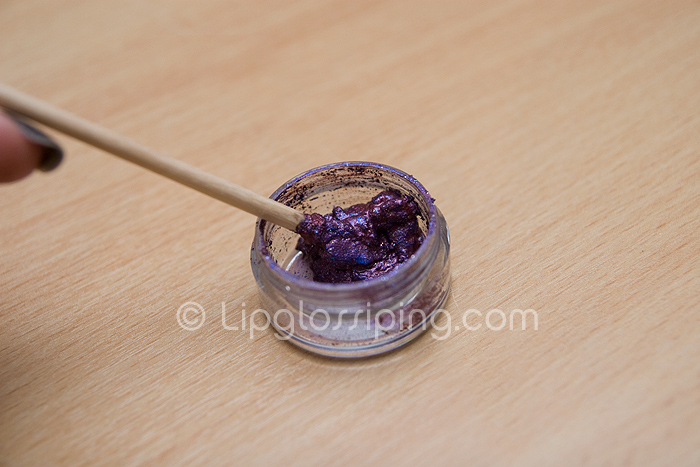 I prefer the mixture to be a little wet (but not runny).  I find I have less wastage of the product if it's not too dry, as it seems to scoop out of the mixing container a little easier than if it's still crumbly.
Take your empty pan…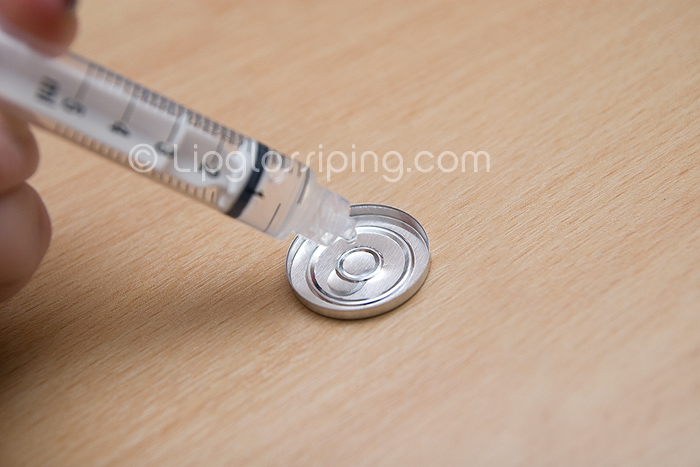 …and drop a few drops of alcohol into it.  Not sure why you need to do this, but most people recommend it.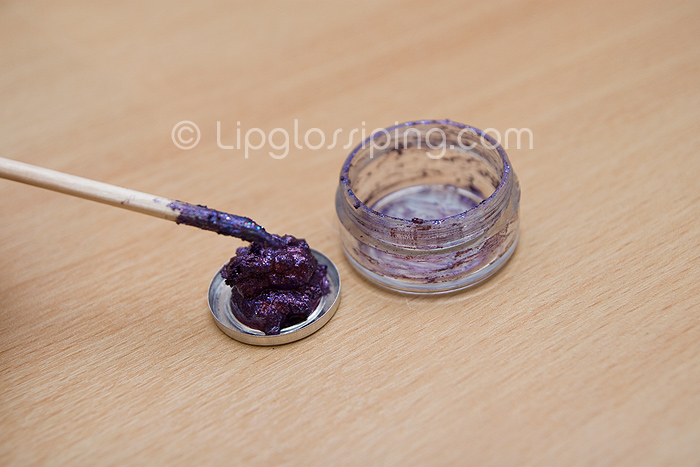 Scoop your mixture into the pan and begin to press down with the orange stick, coaxing the pigment to fill the pan. Ensure that you're not encouraging air bubbles into the mixture.  You could lift the pan a few inches off the work surface and drop it a couple of times to force out any air bubbles.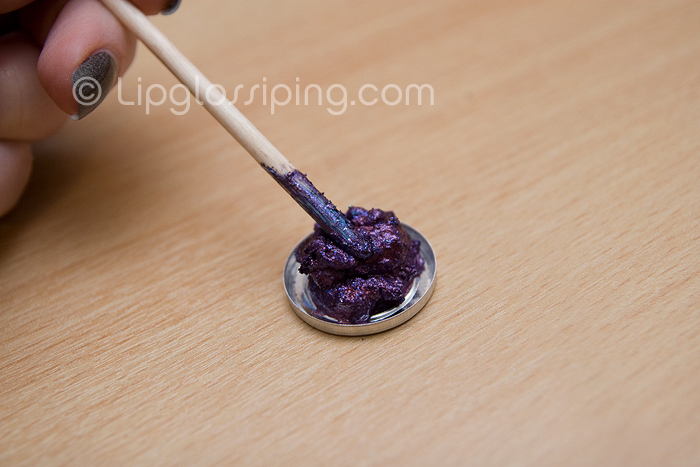 Et voila!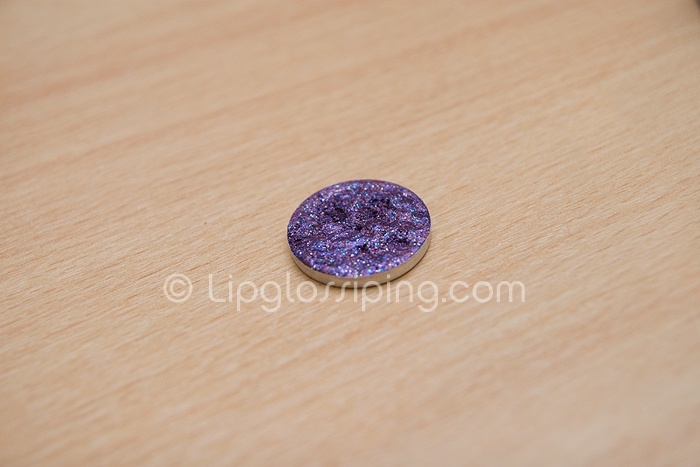 Once the pan is evenly filled (and so long as the mixture isn't too runny) you can place a piece of material/tissue/kitchen roll over the top and press gently with your finger.  Don't soak up too much of the solution – you're not doing it to dry the pigment out, just to make sure that you haven't left any spaces in the pan. If your mixture is wetter than the above image, leave it for half an hour before doing the aforementioned step.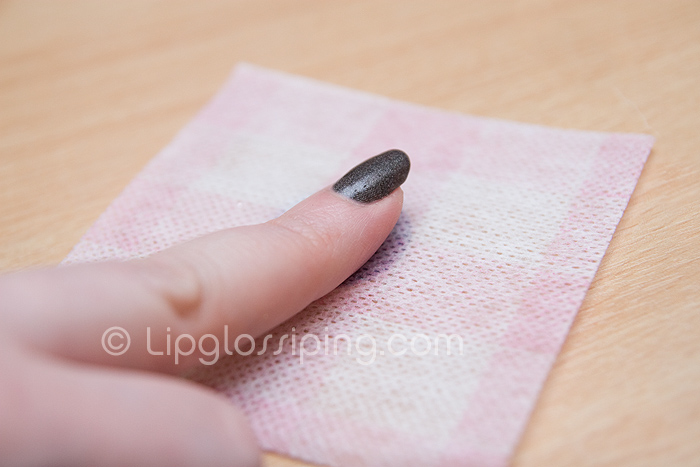 …at this stage, it should look something like this: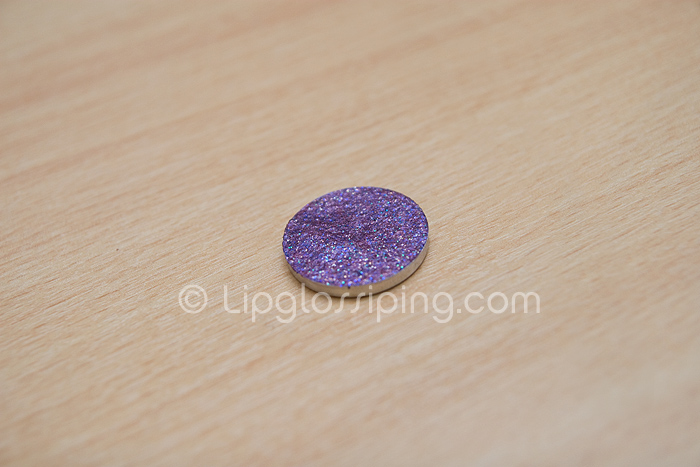 Now I set it aside to dry a little.  It generally takes about 1-2 hours before it's ready for pressing.  To make sure, touch the surface lightly, it should feel slightly powdery and dry to the touch.  If it still feels wet, leave it a little longer.
Here is an example of a pigment before and after this initial drying period, note that it's a wetter mix than the BarryM Dazzle Dust, so needed a good 2 hours to dry out enough for pressing:
When it's ready…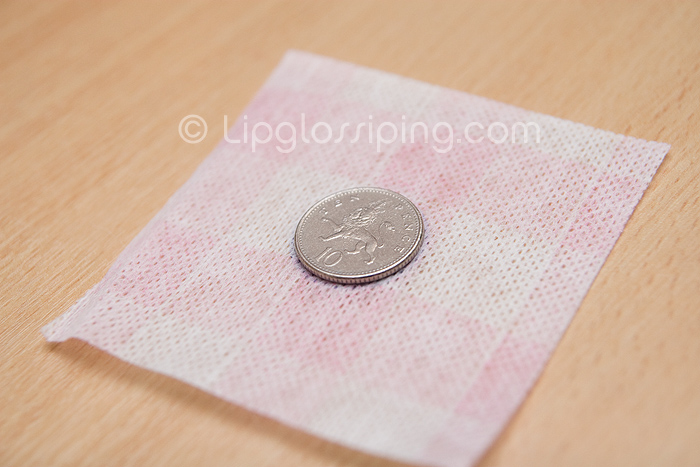 …take your material/tissue/kitchen roll and place it over the pan.  Ontop of this, position your 10p piece so that it's directly over the pan.
And press…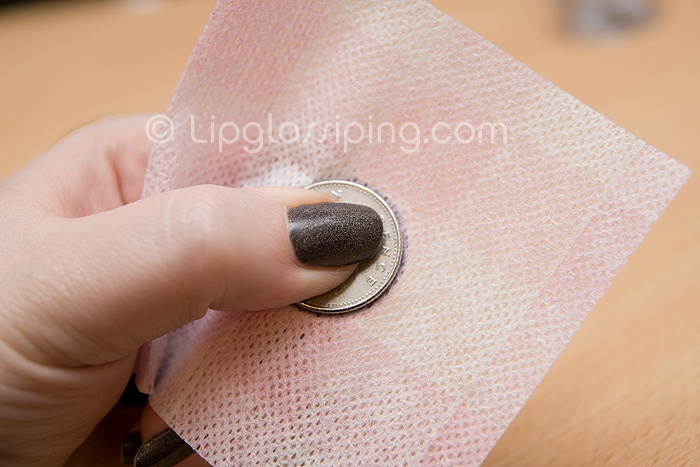 I generally use 2 thumbs, but that's not easy to do at the same time as taking a photo!  Press as hard as you can.  If you get residue squishing out the sides of the pan, then you're pressing a little too early and need to leave it to dry out a bit more.  At this stage, you could leave it overnight with some heavy books ontop if you wish… just to ensure you get a great press.
And this is what the finished pan should look like…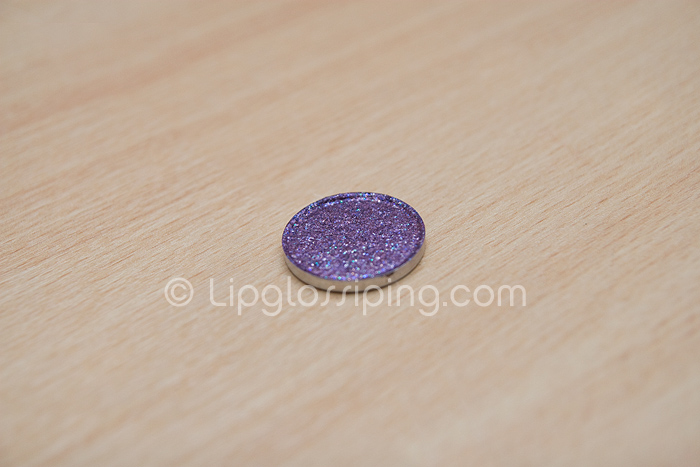 At this stage, I walk away and leave my pressed pigments on the window sill for a day or two until they are completely dried out and ready to use.
The BarryM pressed Dazzle Dust swatch…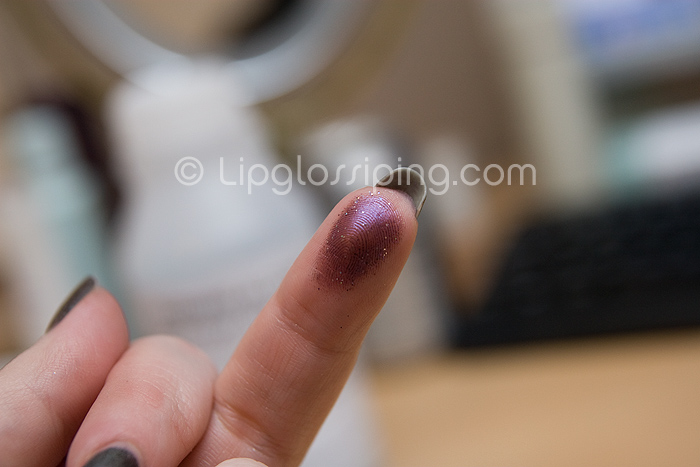 …and the She Space pigment swatch…

My pigment pressing observations:
The more Biosilk I use, the less pigmented I find my finished presses.  If I use too much alcohol, then my presses don't hold together for longer than a couple of days – when I pass my brush over the top, I get flaking and lots of fall out.  It's not an exact science, and something that I'm still playing with.  So far, the 3:5 ratio is working well for me, but do comment and let me know if you think you've discovered a better one!
I hope this is useful to some of you, it's certainly encouraged me to use those loose pigments a lot more.
Let me know what you think!