We're used to seeing beauty brands give up portions of their profits to charity, ten percent here – fifteen percent there and in spirit of recent Summer events, I saw a brand niftily donate 20.12% of proceeds for the occasion.
But how about 100%?  That one's not so readily given away now is it?  Which means that when I heard about natural beauty purveyors Organic Surge giving away 100% of all proceeds from their latest hand wash to a Scottish children's charity.
Well, that just commands attention doesn't it?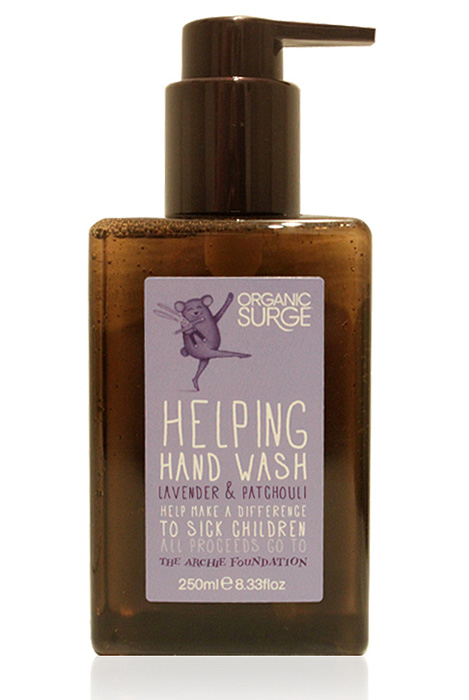 Organic Surge have launched Helping Hand Wash in association with The Archie Foundation to help support sick children and their families in the north of Scotland.  Alan MacKenzie, founder of Organic Surge explains:
"When I launched Organic Surge over five years ago, I wanted to ensure the brand was built on a company ethos of helping others. Since the beginning our donations have helped support vulnerable children around the world, and so I am so very pleased to announce our partnership with The Archie Foundation."
Whilst you're washing your pennies down the drain along with the germs, you'll be able to take comfort from the knowledge that those gently-foaming bubbles are aiding a great cause battling to provide specialist nurses to sick chidren, redevelop outdated children's wards and provide specialist support and equipment to those who need it the most.
Helping Hand Wash is priced at £3.99 and is available online at Organic Surge.