Lastly, doing their bit for Breast Cancer Awareness Month is…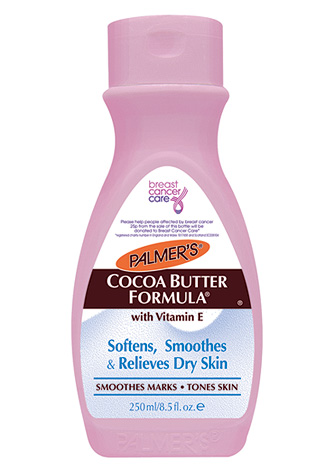 What is it?
Palmer's cult Cocoa Butter Formula Lotion for dry skin in special pink bottles!
Price
£3.59
Donation
25p from every sale goes to Breast Cancer Care
Availability
High Street chemists and supermarkets
.
Phew!  That concludes my Breast Cancer Awareness Month product showcase, I hope you'll do your bit and pick up something from one of the many, many brands that are pledging their support to the cause.
I wish I could showcase them all… I didn't include GHD, Crabtree & Evelyn, Dr. Vranjes… the list goes on.  Take a moment this month to see if you can support a brand who in turn will support a great cause.  It's a win-win situation!
Happy shopping!