I received my VERY exciting Sugarpill Cosmetics order last week, and I wanted to share the beautifully presented packaging with you…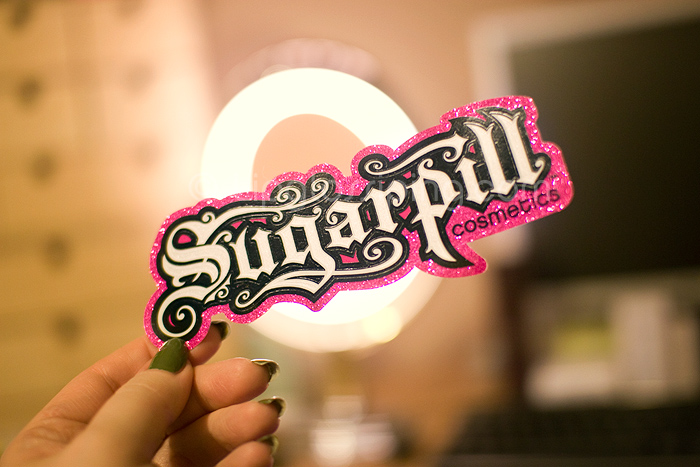 Free with every order, check out the cute decal-type sticker!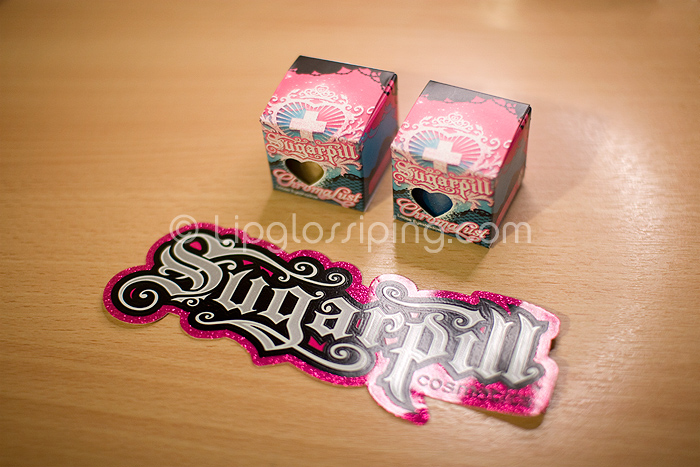 The artwork on these boxes is simply beautiful.   It's abundantly clear that a huge amount of personality has gone into this new cosmetic venture.  Thoroughly charming and there's no way I'm ditching the packaging to save some space in my makeup drawers!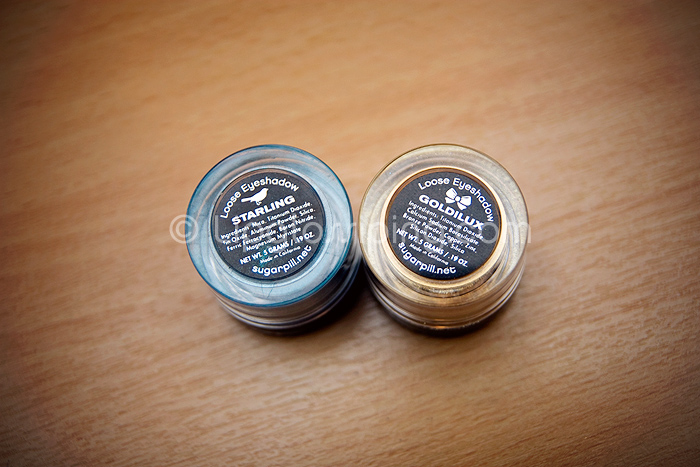 The base of my two Chroma Lust eyeshadows (Starling and Goldilux)…  I love the adorable little bird and bow on each sticker, cute touches such as these really make me appreciate the efforts involved.  It's also nice to note the 'made in California' blurb and a full list of ingredients.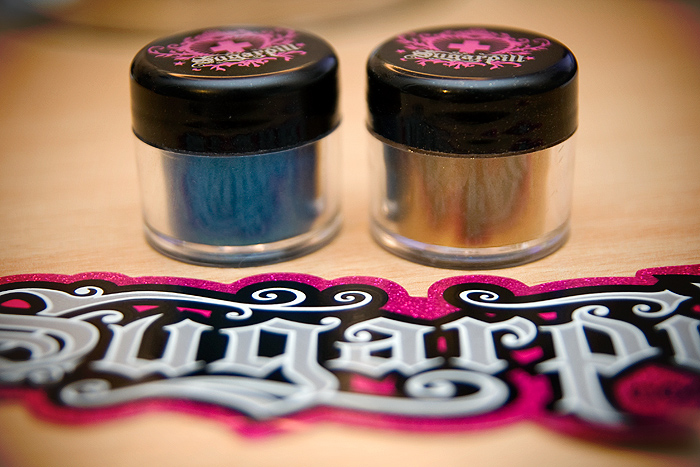 The lid design has been printed directly onto the plastic and not onto a sticker.
I posted a FOTD last week, and have swatched them alongside some Urban Decay Alice in Wonderland shades to give you a hopefully useful and 'current' comparison.
I've been struggling a bit with being poorly this week (both me and the baby) so in response to a couple of naggy (but thoroughly lovely) emails.  I'm trying to get the swatch post up for tomorrow!