I don't really know what it is that I like so much about these rich browns that look like absolutely nothing in the bottle, and tbh, not that spectacular in my swatch… but there's something so rich, almost decadent about them when the light hits them in a certain way.  They make me feel slightly edgy amongst the yummy mummies in the nursery playground, but not in a "look at me" kinda way, which is, let's face it – how I like it.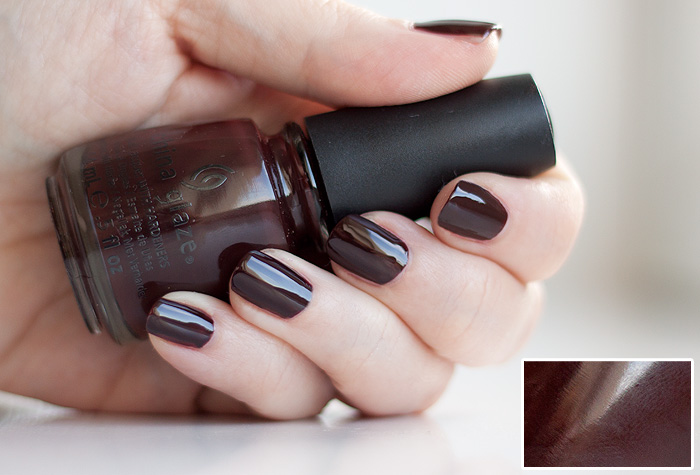 Plus, the shine on this one was a dream… as you can see – super high gloss  in two coats which made my talons look effortlessly polished to within an inch of their badly manicured lives.
Do you like brown nail polishes?
China Glaze Call of the Wild is available to buy online at BeautyBay.com, priced at £6.95
* press sample