Lipglossiping.com is a year old today!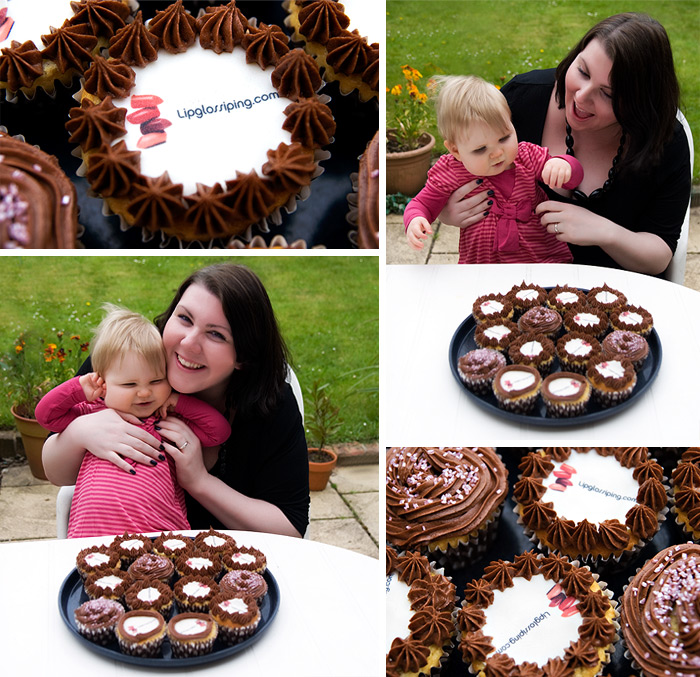 12 months ago I was bored and very, very pregnant.  Boredom and pregnancy have a lot to answer for, both have gone on to create little monsters that consume me.
I wish I'd started Lipglossiping back when I had more time to devote to it.  As it is, I sneak a couple of hours in the evening after Miss L has gone to sleep to get the next day's posts scheduled.  If I had more time, I'd reply to your emails promptly, comment on other people's blogs instead of just doing a "read and run" and I'd definitely respond to the lovely comments you leave here on mine more often.
That's my biggest sadness.  If I *ever* don't respond to something that you were wanting an answer to, please email me… I'm honestly not being ignorant… I've just missed it.  Or more likely, filed it away in a "make sure you reply when you've finished doing such and such…" and then promptly forgotten to do so.
But anyway…. onto happier things!  At my last stats stalk (ooh about 46 seconds ago – traffic whore? Moi?) Lipglossiping was averaging 33,000 unique and lovely visitors a month.  I don't have enough fingers to count that high, but it sounds like a lot to me.  I'm not sure where you all came from, but I'm pleased you keep stopping by.
It makes me suddenly aware though that those ugly FOTD's I uploaded a year ago when it was only me, my husband and my mum who stalked my blog leave me feeling rather naked.  But, as twatty as it sounds… keeping it real is what I want this blog to be all about.  I'm no Make Up Artist, Journalist or Guru.  I'm a girl with a fuck-off passion for making herself look better than the first thing she sees when she looks in the mirror.  I'm a girl who feels intimidated by astonishingly beautiful women (but admires them all the same) and I'm a girl who has a tendency to bore you to death if you don't share my loves.
Thankfully, most of you do.
I've been asked "How do you post so much, don't you find it a bit of a chore?"
Each day I wake up excited to check my comments and every night before sleep I think about what I'm going to write about the next day.  When the time comes that I no longer feel a buzz of excitement when I hit the 'schedule' or 'publish' button, that's the day that I need to stop.  I'm hoping it's still a long time off yet.
It's a true privilege to be read and taken notice of, and one that I don't take for granted.  Brand involvement in the blogging world has gotten heavy (not just in beauty… but most consumer 'genres') and it continues to be a volatile environment.  There's a lot of mistrust, jealousy and false lovey-ness… it's the flip-side to the opportunity to play with free makeup, make fabulous new blogging friends and eat cupcakes at events.  I focus a lot of energy into walking the tightrope and being as fair and honest as I can.  After all, I know you guys see through a PR puppet quicker than you can spot a fake MAC on eBay.
I had a well-known brand email me a month ago and their email ended:
"Once again thank you (even though sometimes we have to read the reviews through the gaps in our fingers whilst shielding our eyes from the criticism – all constructive of course!)."
Honestly? One of my proudest blogging moments.
Keep coming back chaps, I think I probably need you more than you need me.