Having moved out of a hoarder's paradise, it's been interesting to discover just how many of my mother's ways I've managed to pick up over the years.
The one trait that I can't afford to have inherited is wastefulness. I don't mean the big things (how harsh am I sounding on my Mum?). I just mean that over the years, the number of things that were bought and never used/eaten up made an impression on me.
Every week, I make it my mission to clear the fridge of anything lurking at the back. Frittatas are great for leftovers, slow-cooked soups are also brilliant. The latter being easily freezable for another day, important criteria when your meal plans are pretty tight.
So, this week… it was a whole punnet of strawberries that I'd completely forgotten about. Leila adores fruit… but is a fickle little madam, her tastes change weekly – and this had obviously been a don't-like-strawberries-anymore week.
Fine.
I made muffins.  They're quick, easy, taste amazing, and freeze beautifully. Sorted. Here's the recipe incase you ever find yourself with a strawbs glut. Perish the thought.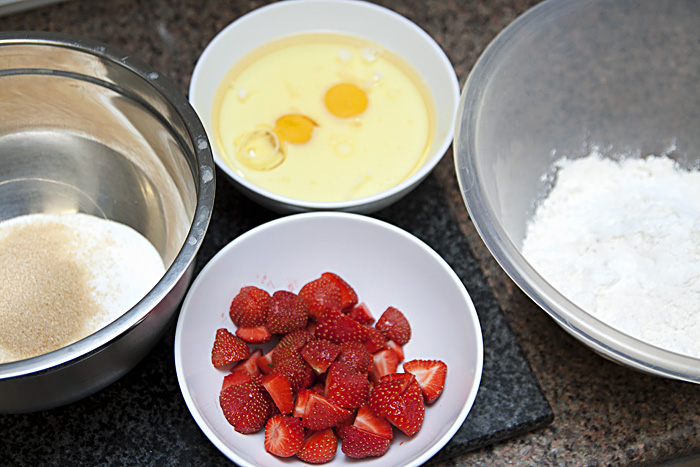 Strawberry Muffins – makes 12
375g plain flour
2tsp baking powder
150g caster sugar
170g chopped strawberries
2 medium eggs
150ml milk
150ml oil (I usually substitute half for apple sauce)
Heat the oven to 190 degrees celsius (170 degrees for a fan oven) and prepare your muffin cases/tin ready for baking.
Add the flour, baking powder and sugar to a large bowl.  Drop the chopped strawberries ontop.
In a separate bowl, lightly whisk the milk, eggs and oil (apple sauce) before pouring over the dry mixture.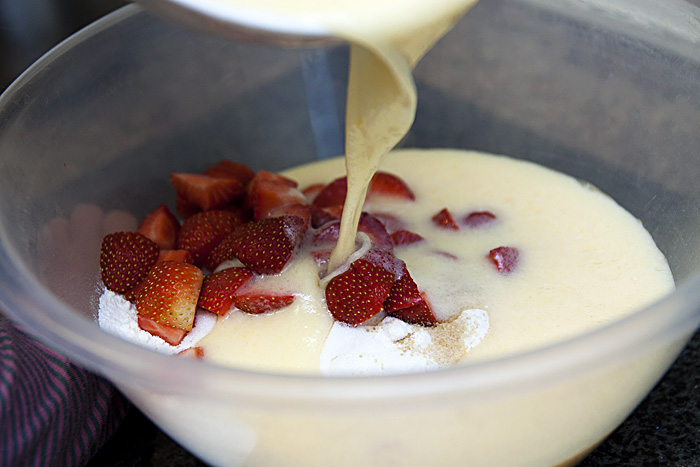 With a large spoon, mix until *just* combined.  It doesn't matter if you still see a few specks of flour, the secret to good muffins (cough) is to never overmix them!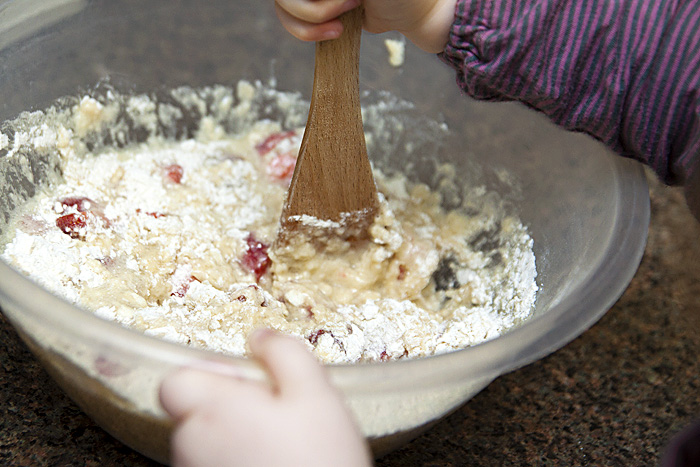 Spoon the mixture into your muffin cases/tin and bake in the oven for around 20 minutes.  Check on them regularly, yours may need longer – mine took nearly 30 minutes on the middle shelf before Leila oddly decided that, she did, infact, like strawberries again.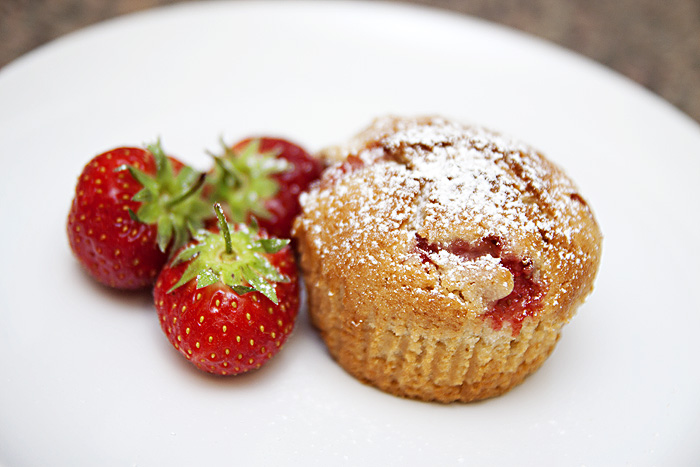 Enjoy!