I bought the SK-II Air Touch Foundation back in May.  I was beyond excited to get my hands on it after it had been sat at the top of my wish-list for nearly 6 months, and that's a long time for an item to remain on my wish-list.
I'd tried it a few times and had been disappointed with the result.  I'd found it simply too sheer to be of much use to me.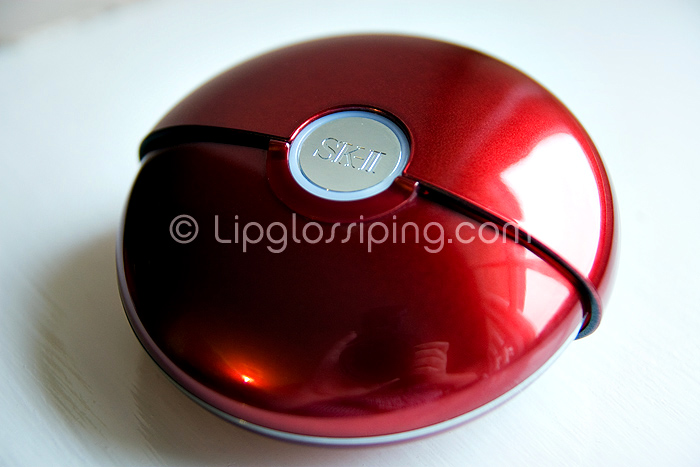 It's a beautiful little thing isn't it? And look! You can see me in it!
SK-II is a Japanese brand whose USP is a little ingredient called Pitera, you can read more about Pitera here – I'm far too lazy to go into all that now.
Anyway, bollocks to Pitera, all I was interested in were the words "air touch" – woo hooooo!
I was immediately picturing myself with perfect, pore-less radiant skin.  Woah, I was gonna need a 10ft ladder to get this little product down off that pedestal I'd placed it on.  Secretly, I envisaged it turning me into sodding Snow White.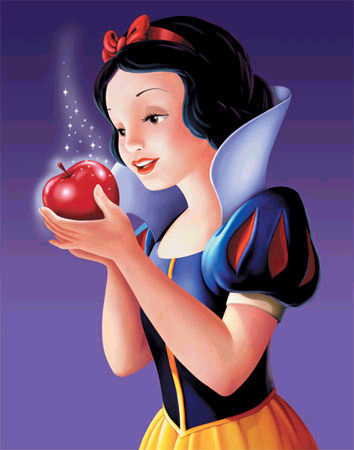 Where's the bluebirds? Oh! Here they are!
Back to reality for a moment…
The basic premise is simple.
You get a teeny tiny sachet of foundation (and I'm talking wincey).  To get hold of refills in the shade you want, you're gonna have to do some kind of deal with the devil whilst remortgaging your house.  We're talking £45 for 5ml.  I'd sell you my eggs for cheaper than that.
Anyway… before I digress into full-on human trafficking…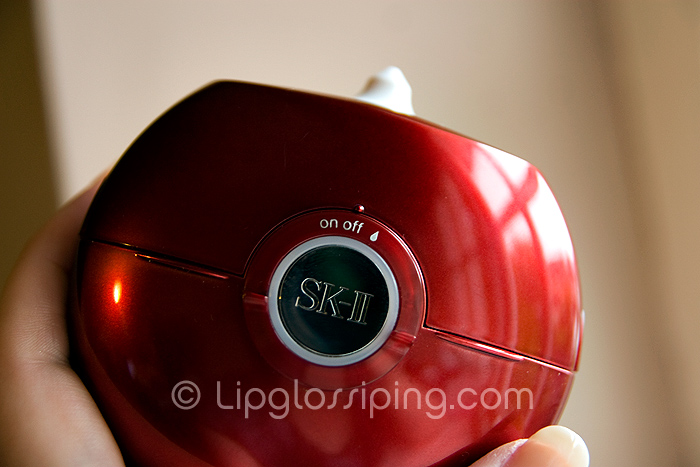 Still sexy isn't it…
That droplet icon is the one you set it to if you haven't used it for while… it pushes out a single droplet to clear the nozzle.
The "business" end…
I've read loads of "how to" tips and watched many guides for this and the general consensus is that you hold it about half an arm's length from your face and make smooth zig-zag motions back and forth until you're happy that you've got enough coverage.
Which is exactly what I did.  Or at least, I thought that's what I was doing.
See, subconsciously I was really going…
"£45…. for 5ml? Feck, better not use too much of this then."
Which probably goes a long way to explaining why I felt I wasn't getting enough coverage from this little marvel.
Today, after GraceLondon gently urged me to try again, I may have been in a slightly different frame of mind…
"Bollocks to it… if it's shit again, it can go in a blog sale."
See the subtle tonal shift there?  Look closely, it's easy to miss.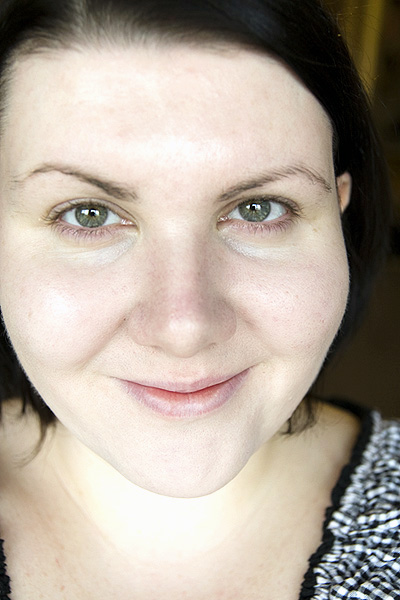 Ugh, another one of them no makeup faces and I didn't even warn you it was coming this time! Bwahaha.
I put the SK-II Airbrush Foundation into action again.  This time with a little more gusto, a little more confidence and a great amount of careless-ness.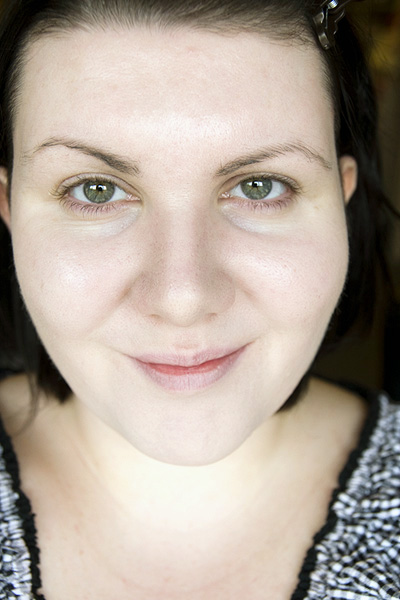 I love it! It's smooth, even, non-cakey but sheer.  Sod "my lips but better" this is proper "my skin but better".
The redness around my nose has been evened out and it's given my skin some luminosity that it was previously lacking.
Unfortunately, these photos aren't the best.  The sun was being an arse and the lighting was rather uneven so you've got some over-exposure on the before image which conceals some of the unevenness.
Can you see it though?  Tell me it's not my imagination!
I'm sneakily borrowing the below image from a FOTD that I've got coming up at the end of the week… but I wanted to show you how my skin looked with the SK-II Airbrush Foundation after it had 'set' (it takes 5-10 mins to dry) and I'd added a little powder and some blush.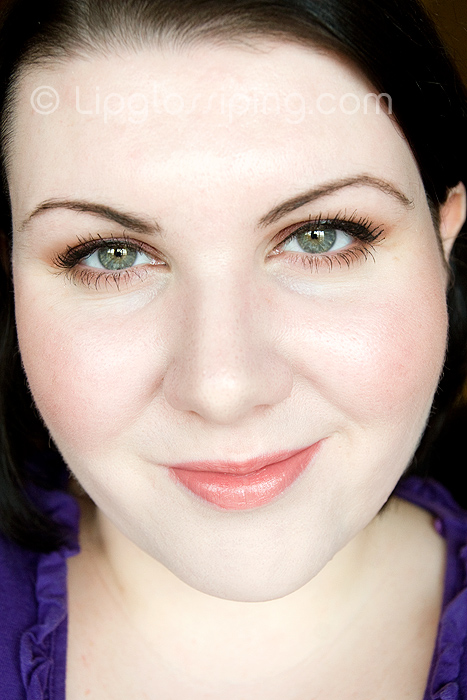 So pleased with the results…
Nevertheless, I'm gutted to admit that I won't be anouncing "Holy Grail!"… despite my new found adoration for Pitera.
It's with absolute hand-wringing regret that I have to face up to the fact that £45 a pop is a lot of money for me.  Granted, if 5ml lasts me 6 months of daily use then I may rethink my stance but even then there is another obstacle… availability.
I know the refills are sold in Harrods, but they don't stock my shade online…  they occasionally crop up on eBay (but are they genuine?)
However, I can happily conclude that until the day that last nectar-like droplet has spritzed the last red blotchy bit, I shall continue using this with joy and reckless abandon.
Want one?
[starreview tpl=14]