Touted as a 'true' red, I can't decide if I agree?!  One minute I think it's a teeny bit orange-red and the next… leaning toward the blue.  Perhaps that is the mark of a true red?
Oh, I don't know… these reds, they start to confuse me after a little while!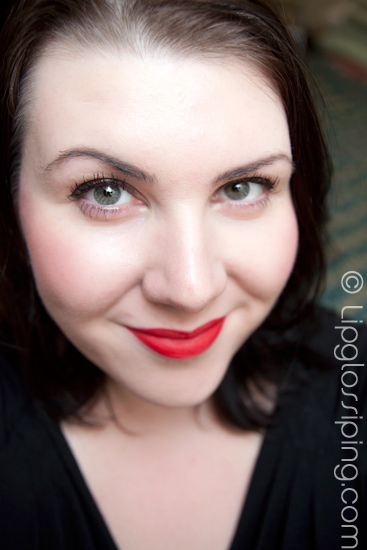 Sangers is matte, very matte and a little hard textured.  I've been warming it up on the back of my hand before applying as the brush drags across my lips otherwise.
It's bold and it's beautiful and somewhat unforgiving on dry lips.  But it lasts like a trooper with practically no transfer at all.  Not even a speck on my wine glass (ok, cracked mug – I was trying to sound sophisticated).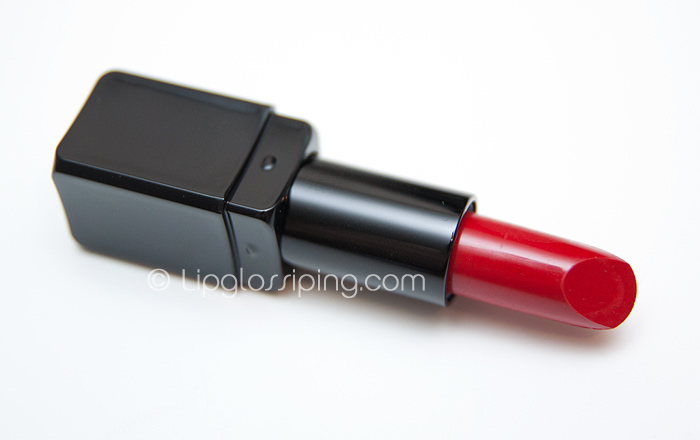 I bought it last week from the store on Beak Street and it's another red that I'm pleased to call mine own.  I will wear it often but ensure that my lips get extra TLC before and after.
Sangers is priced at £15.50 and available in the flagship store, Selfridges and online.