Get free standard delivery with no minimum spend over at Avon today only.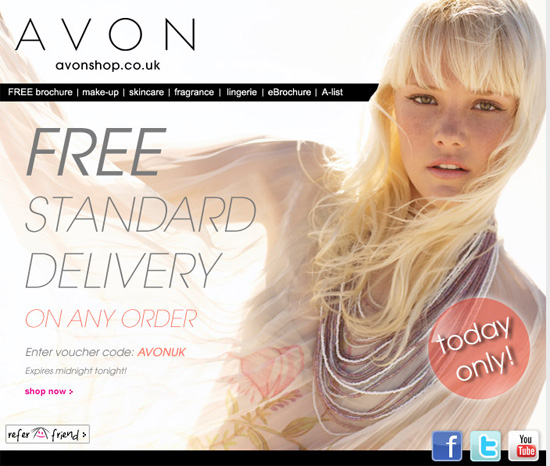 I love free delivery offers, they probably tempt me more than any other despite not always being the most 'saving'.  I guess it's 'cos you can make a small order, sometimes just to trial a brand… and not get that 'stung' feeling when you get to checkout… £6.95 for the product, £3.95 shipping? *closes window*.  We all know that feeling right?
Anyway, go fill yer boots at Avon, voucher code AVONUK Expires midnight tonight!