I talked this morning (briefly) about Guava shades… I love 'em and there ain't enough of them about.  It's a fabulous shade for a whole variety of skintones and is about as close to coral as I can get before I hit ORANGE!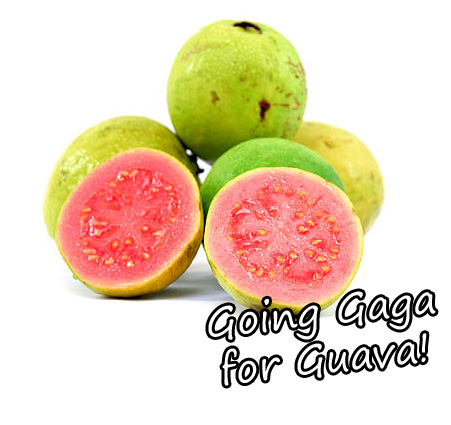 It reminded me that I hadn't shown you 2 of my favourite blushers for Summer yet!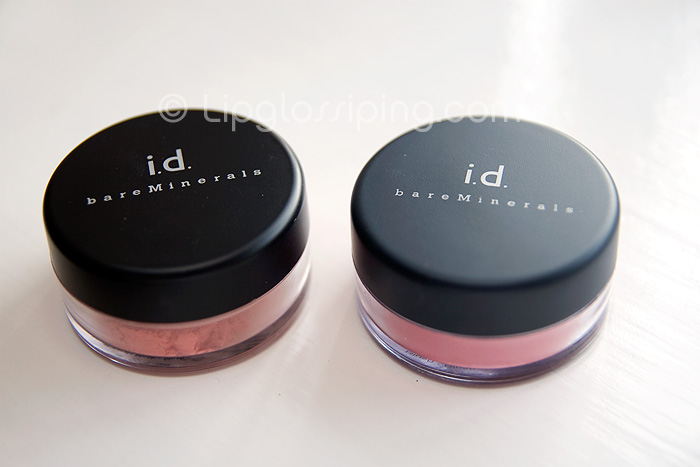 These are Bare Escentuals mineral blushes in shades: Promise (guava pink) and Giddy Pink (um pink, pink).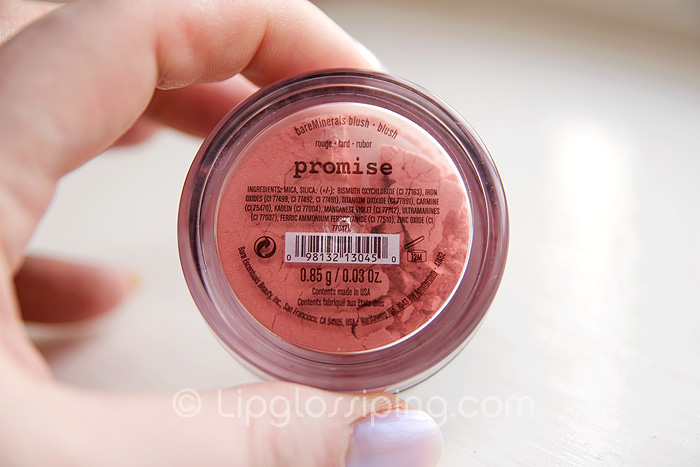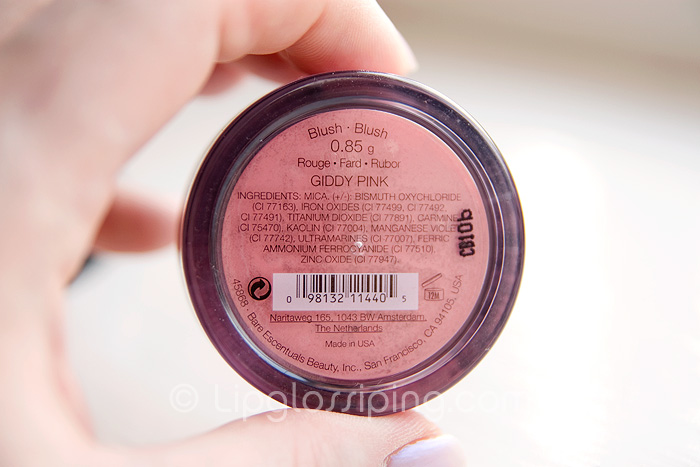 10 points for correctly guessing my nail colour by the way…
Check out the ingredients… hooray for minerals, Boo for Bismuth Oxychloride (replace the damn component with something less irritating to sensitive skins already…)
Both blushes are fairly sheer and build up beautifully.  I tend to use duo fibre brushes to apply most blushers because it just means I never screw it up and walk out the door looking like Bozo.  It takes about 3 sweeps to build up to a natural looking colour with these products.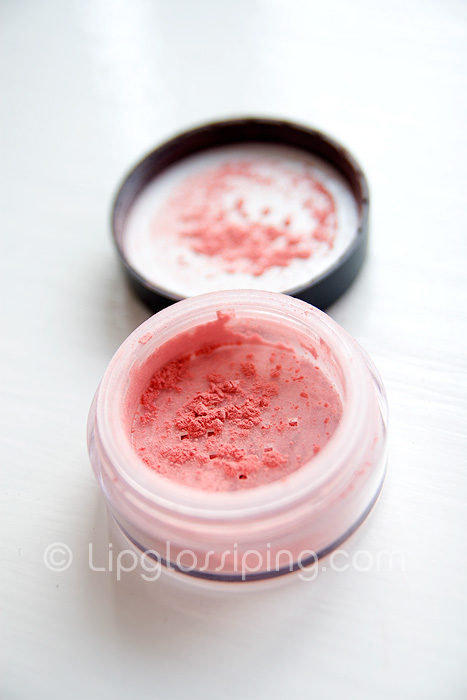 Promise… see?  Guava.
This is a gorgeous, gorgeous blush.  It's a matte colour base which has then been liberally sprinkled with golden sparkles, the shade stops short of coral and is simply a stunner for summer.  I had a hard time pinning this shade down… I think it's discontinued now, but I found it on eBay (at a great price too!).
Giddy Pink is in the current line up of Bare Escentuals products and one that I received at a press day.  It's a shimmery pink which gives that wonderful glowy illusion that catches the light when you turn your cheek.  It's pink without being dolly pink… a natural flush.
The problem with all minerals like this?  They suck to travel with.  I can't be arsed taping over the holes before going anywhere so always end up with about 95% of the product in the sifter by the time I've reached my destination.
Hmm… I wonder if they're pressable… anyone ever tried?  I'm not sure I'm willing to be guinea pig, I love these too much to risk ruining them!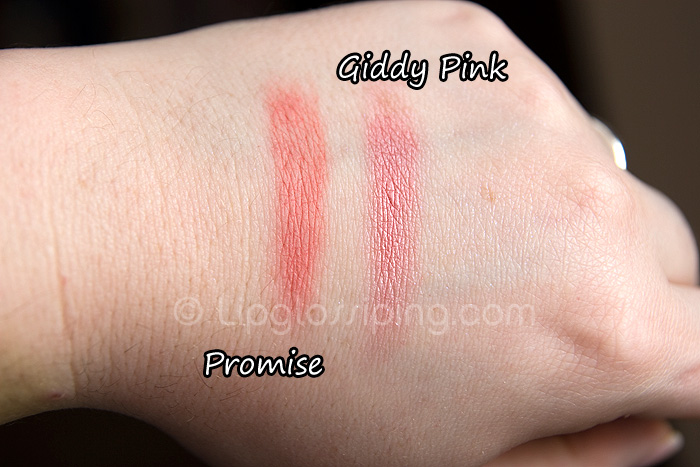 Promise looks matte in my swatch… there is sparkle in there, just no shimmer.  Both are swatched heavily to build up a true impression of the colour.
They last well on my skin and I'm positively addicted to them.  At least until the next addiction comes along right?