*tap tap* is this thing still on?

Oh, hello!  Remember me?  I've been poorly, I'm not quite there yet but I'm feeling a bit better… and I've missed you.  I'm not declaring the return of regular posting just yet but I've got my fingers crossed that I'm over the worst of it.

Anyway, let's get back to it, shall we?
Are you feeling Wintery yet?  I'm still struggling under my 4.5 tog duvet, rubbing my icy feet up and down the back of my husband's calves… he likes it when I do that in the middle of the night.  We've got the heavy duvet out of storage but I need to take it to the launderette for a freshen up and I'm a bit scared of launderettes, I don't know how to make them work.
One thing that has definitely left summer far behind, is my skin routine.  Gone are the morning cleanses with melty balms, rinsing off with splashes of warm water… nuh uh, my skin won't play those games now.  I still use water when I'm removing makeup but in the mornings, I'm all about the cleansing lotion/toner combination.  My skin barely tolerates water, perhaps it's these extreme southern climes in which our water seems to contain more calcium than the actual wet stuff but I'm always left feeling taut and parched post-cleanse.
There are a few cleansing lotions that I love, mainly by French pharmaceutical brands including: Uriage and A-Derma but they do always feel a little like a compromise between luxury and the sensible choice.  Damnit, I want my luxuriously-scented cleansing routine without compromising on comfort!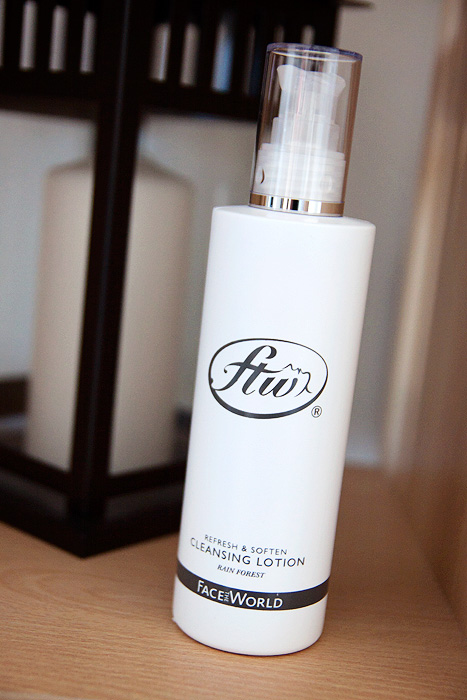 Enter a relatively unknown British brand by the name of Face The World.  I first used their Refresh & Soften Cleansing Lotion just over a year ago when I received a mini-sample through the post.  It was love at first wash… but there was a problem.  It was only available to buy in-person, via the company's practitioners and salons, of which there weren't a huge number.  I don't know about you, but I'm always tempted toward the path of least resistance and when I ran out, I continued to buy my cleansers online.
However, I'm pleased to announce that Face The World now retail all of their salon-quality products online for the general public.  Including my lovely Rainforest Refresh & Soften Cleanser!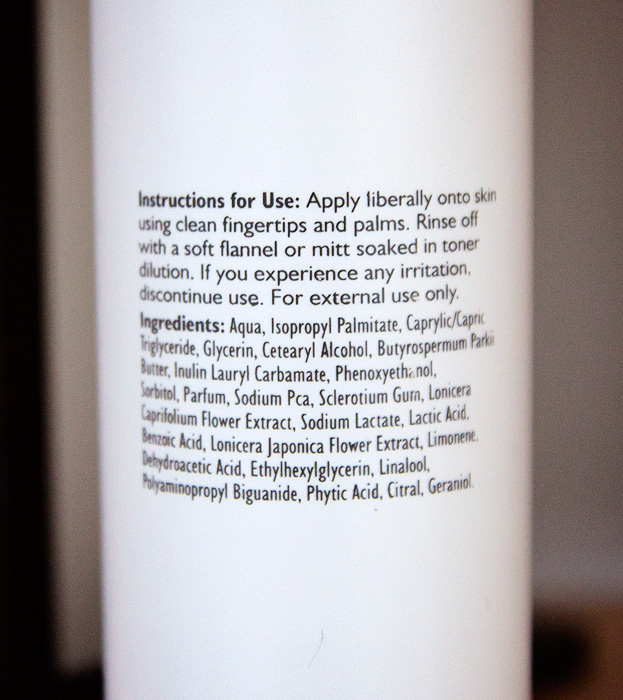 So, what makes this cleanser such a winner?  Well, let me break it down quickly…
1. It's got a beautiful lightweight slip and spreadability that means you only need a couple of pumps to cover the whole face.  It doesn't evaporate on the skin during application, so you can massage away to your little heart's content and then wipe clean once you're happily cleansed.

2. It removes my makeup and lets me wiggle my mascara'ed eyelashes between my cleanser-covered fingers without causing searing eye pain.

3. It leaves my skin feeling softened and plumpy.  I sort of want to say "tacky" but that's not a good description… it just feels, treated…. moisturised and cleansed at the same time.  I still slap on some pure hyaluronic acid afterward but I'm not left running, screaming for my moisturiser.

4. It smells heavenly.

5. It comes in a great big 250ml pump and at £21.60, offers good value for money for a salon-quality product.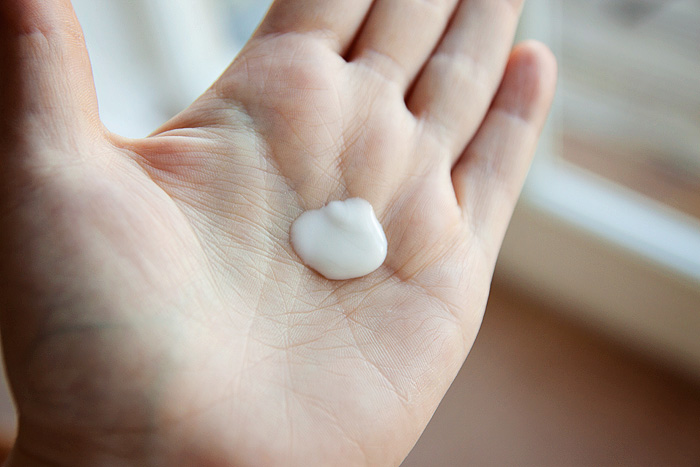 I really think this is more suited to drier skin types like mine… those that benefit from an emollient face wash… whether your skin is maturing or you're just looking for something less stripping for the colder months ahead, it's worth checking out.
So, now you've read about it… how would you like to win one?
Face The World are offering three of my readers the chance to win a bottle of Rainforest Cleanser, so to be in with a chance of winning, follow the Rafflecopter instructions that are loading below…
a Rafflecopter giveaway

If you aren't as social as all that, you can also just leave a message below and I'll make sure that your name is in the hat for one entry!
T&C
1. Start date for this competition is 15th October 2013
2. Closing date for this competition is 23rd October 2013
3. Winners will receive 1x Face The World Rainforest Cleanser (worth £21.60 each). No cash alternatives.
4. Competition is open worldwide.
5. Lipglossiping.com is the sole promoter of this competition.
6. Personal details will not be kept or forwarded and are only used in the context of this competition to inform the winner(s) of their prize status.
7. Three winners will be selected at random from all entries received.
8. Winners will be notified within 5 working days and will be expected to reply to an email sent to the address used to enter the competition within 5 working days or risk forfeiting the prize.