I was hot… so I bullied Mr. L into getting the fans out of the loft yesterday.  I subsequently spent the night shivering under my duvet but of course, I was too stubborn to turn the damn thing off.
Summer IS a-coming….
There are 2 camps when it comes to Summer foundation… those that want lightweight, breathable cover and those that want their usual good coverage, but with added staying power in warmer weather.
It's with the 2nd group in mind that I'm reviewing Clarins new Everlasting Foundation.  The clue is in the name… longevity.  Clarins promises 15hrs of impeccable coverage with this product.  15hrs?  That's enough time to fly halfway round the world!
Let me start by saying that (in my albeit fairly limited experience) I quite like Clarins' base products… I'm nearing the end of a bottle of their Truly Matte foundation that I cracked open last Summer, the shade wasn't quite right for me but it did pretty much what it said on the tin.  This Everlasting Foundation promises a flawless matte finish but with that extra insurance factor of lasting through a full day of wear.
Well let's see if it lives up to it's claims shall we?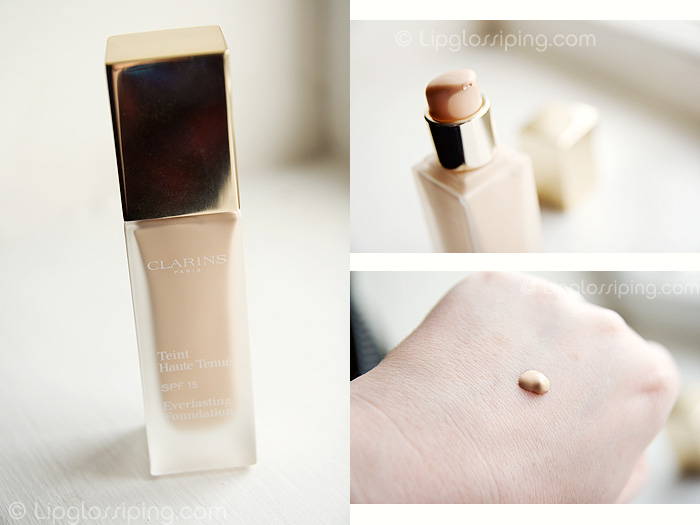 Packaging is beautiful…. a heavyweight frosted glass bottle containing 30ml of product.  The info on the back states that the product is allergy tested and non comedogenic which should make it a fab non-pore clogging option for 'glowing' skin.  Ladies don't sweat remember?
Clarins sent me shade 104 (Cream) for review consideration, it's a pretty good match… perhaps half a shade too dark, but it blends into my natural skintone well and I thankfully don't have to blend the product down to my backside to avoid tide marks.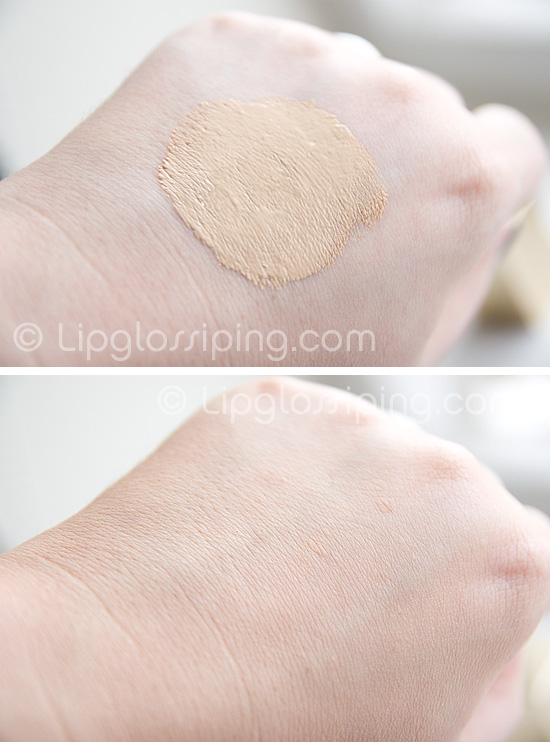 The coverage is indeed matte and I'd call it medium to full… not quite as full-on as say Estee Lauder's Double Wear, but definitely heading in that direction.  If you want sheer to medium, this isn't for you.  The product applies beautifully with either a brush or a sponge (I always test things with my beauty blender now too!).  I'm also loving using this with my fingers, the heat from my hands really makes this product melt into my skin… I'm anal about blobby coverage though so I've still been finishing off with an allover buff (flat top kabuki) after applying!
Have a close up pic, as always… click to enlarge (barf!)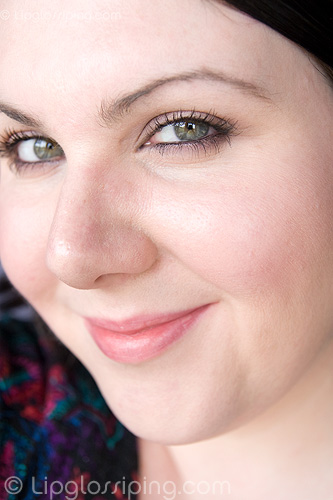 The one personal downfall I had with this foundation is that I'm a touch too dry skinned for it.  I'm combo normal/dry at the moment (though definitely get oilier in the summer) and I felt that this accentuated my dry patches on my nose.  You may be able to see this in the enlarged image.  Now, whilst this is an issue for me… you oilier ladies should be bouncing in your seats, Clarins Everlasting foundation really kept the shine at bay for many hours thanks to it's oil-free formula.
But what about it's claims of Everlasting…um…ness?
Here's a freshly applied/9 hours later comparison.  No cheating, not even a flick of powder during the day, oh and this was on the hottest day of the year so far…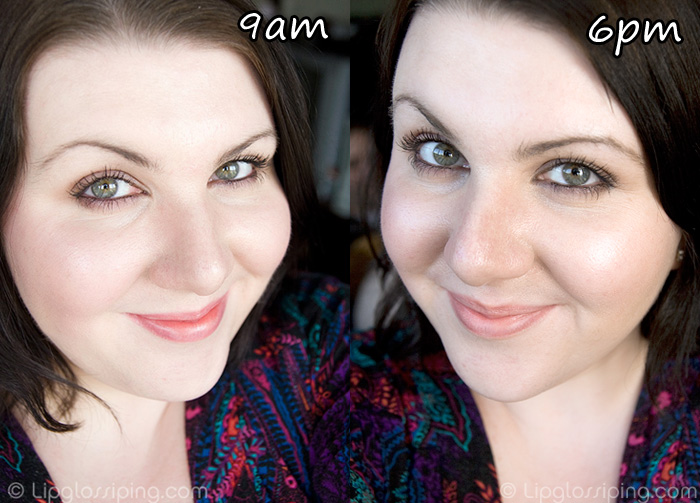 Now, bear in mind I don't have very oily skin… but 9 hours is impressive!  To be fair, it didn't last much longer than this… about another hour before I was properly itching to reach for some powder or something to touch up with!  The coverage on my nose was the first to disappear which is stupid seeing as I've just gone on about how I've got dry bits there… but I seem to be oily down the bridge with dry bits elsewhere *rolls eyes*.
15hrs? Not quite… but more than long enough to see you through a day at work.  A quick touch up from your favourite powder foundation over the bits that need it and I reckon you'd be set for an evening out aswell.
Clarins Everlasting Foundation (£23) is available from counters nationwide or online at Clarins