…I was talking to a friend on twitter last night who happened to mention that she was about to request a couple of Pop Beauty Eye Cakes in an international swap…
I practically shouted DON'T DO IT!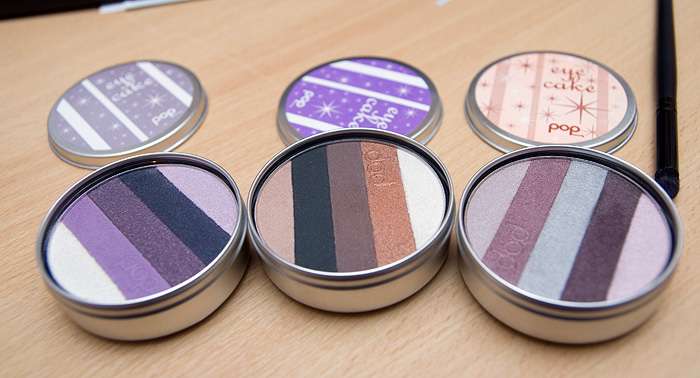 I can generally work with most products, but these Eye Cakes are probably one of my biggest cosmetic disappointments ever.  I mean, look how beautiful they are in their tins… From left to right: Violet Eyes, Naked Blue Eyes and Brown Eyes.
What a fabulous idea too, naming the pans by what colour eyes they'd suit best.
So what's to hate, Pop Beauty have a fairly decent reputation, you get 12g of product for an original RRP of £12 and you can often pick these items up for a great price (around £6 ea) on discount websites, which is exactly what I did…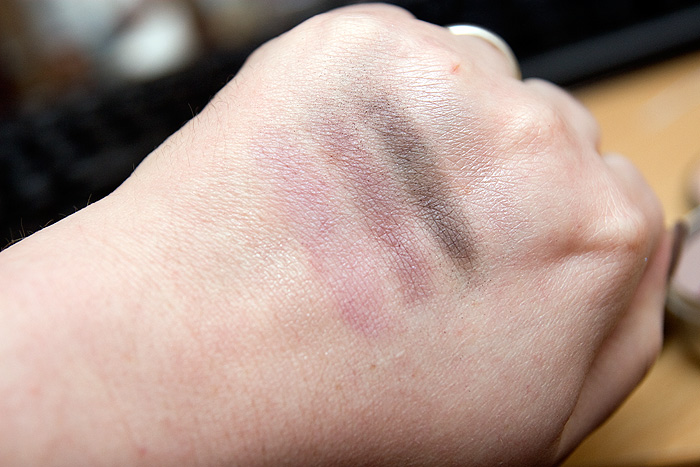 And there's the problem.
That's Violet Eyes, swatched heavily.  3 passes on those darkest colours and about 5 on the white which you can't see at all.
The other two I have are simillar, the best of a bad bunch is the Naked Blue Eyes tin 'cos that matte brown is a beautiful crease shade.
None of you will ever want to buy these off me in a future blog sale now will you?  Doh!
Have you been disappointed with any purchases recently?