New out this month is Jo Malone's Vitamin E Moisturising Day Crème which expands on the original Vitamin E lineup, the brand's signature skincare collection.  Packaged in a monochrome, heavy glass jar – it displays the sophisticated elements you'd expect from the British brand who have just appointed Charlotte Stockdale, as their new Style Editor.
It's perfect for this time of year with a thick, emoliating formula which feels unusually light on the skin considering such a rich texture, basically it sinks right in – although, perhaps that says more about the current condition of my dry skin.  I wouldn't describe this as a heavy-duty moisturiser, though I feel this is about as heavy-duty as 'normal' moisturisers get (does that make sense?).  I'd recommend for normal > normal/dry skin types as I'm not sure oily skins would need this much moisture – although because of the light, spreadable formula – it may just mean you only need to use a tiny amount to cover your face.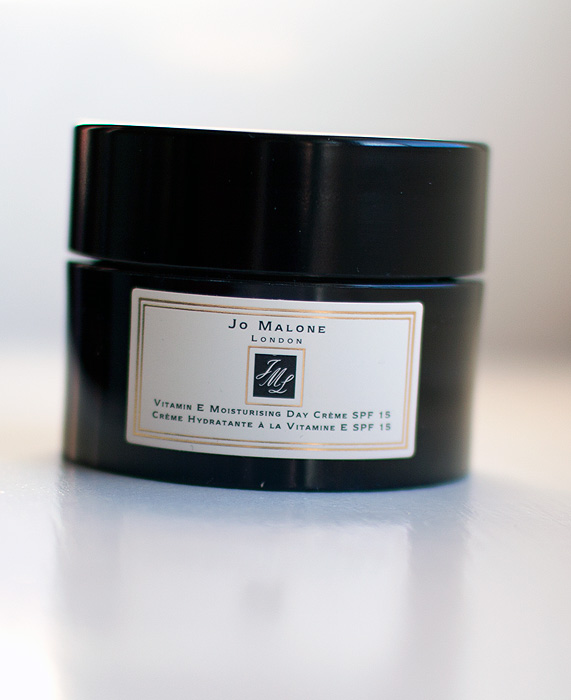 The cream delivers instant skin-soothing relief, with a cooling after-effect when applied to post-shower, dehydrated skin and gives me no issues with makeup application a few moments later.  It promises to guard against fine lines and wrinkles with the addition of barley extracts, wheat germ, rosemary leaf and grape seed extract – helping to combat free radical damage and strengthen the skin's barrier to reduce water loss.  The cream also features broad-spectrum UVA and UVB protection rated to SPF15, helping to shield skin from harmful UV rays.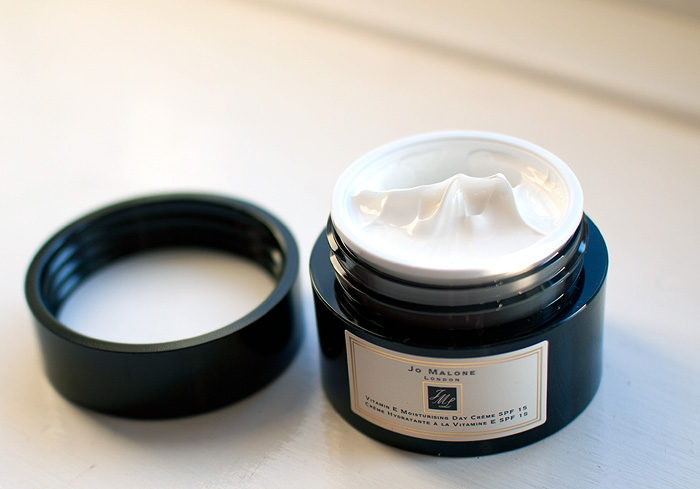 I was surprised to find no discernible scent to the cream, I feel there's something there but it's so light my nose can't really detect it that well and although I haven't been using this for long enough to notice the effects of any anti-aging properties, I've been pleased with what is a high quality, luxurious addition to the Jo Malone lineup.  Priced for the high-end market, it fits well with the existing Jo Malone business model and will undoubtedly appeal to JM fans across the globe.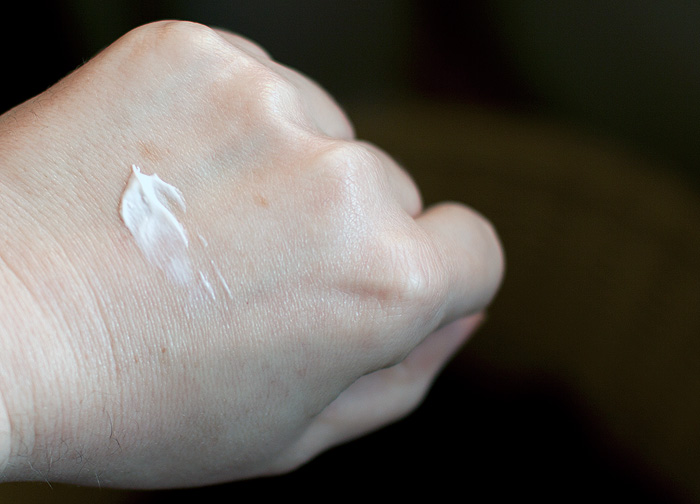 Jo Malone Vitamin E Moisturising Day Crème is priced at £50 for 50ml and available online and instore at Jo Malone.
* press sample