Ok, so I have another video update on the way…. it needs a little bit of editing and I'm totally new to this video lark so still learning how to do all that stuff! I'm happy to overshare… but not look like a total moron, hence the need for editing.
I thought I'd give an impromptu update on the test patch I had at the sk:n clinic today in preparation for my course of laser hair removal. More of what actually happened during the consultation will be revealed in the vid, but as of a quarter to one in the morning following my consultation and test patch, I just wanna say…
Owwie! (please excuse the hint of boob-age)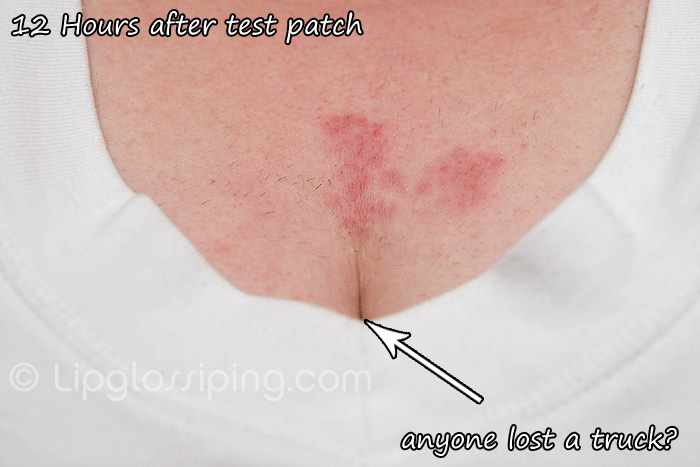 The technician lady/laser thingy operator said that the redness (and any swelling) usually fades after an hour or so… but this is still going strong 12 hours later. It feels hot to the touch and slightly stingy but not too bad. I'm guessing it's laser burn.
You can see that the hairs in that area *blush* are unshaved and I think this is the cause. She said that it's best if I shave on the morning of treatment as the skin can suffer from burning if there's much hair above the actual skin surface.
The lady was very nice and explained everything very well… but I kinda wish I'd known about this before hand. Or that they had disposable razors onsite that they could have offered me to quickly remove the surface hair and avoid this discomfort. I've been applying Aloe Vera like it's going out of business ever since.