Question of the Week: – Which non beauty sites do you visit daily?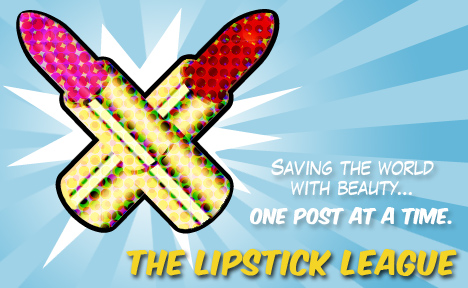 Answer: – Aside from the usual social networking sites (twitter, facebook & pinterest), I've been visiting http://www.nordinho.net more or less daily for the past 12 years, which makes me feel very old.
Clumps of Mascara – is an enormous fan of Make Up For Ever's HD foundation. Just watch this transformation.
EauMG – shares her most worn perfumes of winter. What were yours?
Gouldylox Reviews – If I can use this to make a cute updo with ease, so can you.
Krasey Beauty – has the details on the makeup used on-set for The Hunger Games movie!
Lipglossiping – wants just two minutes of your time to help raise awareness on behalf of blogs who have lost subscribers in the recent Google Friend Connect removal for non-Blogger blogs.
Nouveau Cheap – The new eyeshadow palettes from Milani look so pretty, but it's the new mascara that has me mesmerized!
Pink Sith – How is the Rouge Bunny Rouge Sheer Lipstick Succulence of Dew in Fluttering Sighs like Scarlett O'Hara? Well, you'll just have to read the review to find out!
UK brand Barry M persuaded Prime Beauty to change her mind about loose eye shadow, maybe an ol' beauty blogger can learn new tricks!
Phyrra – is giving away a gorgeous Bali Ha'i dress from Shabby Apple!
Vampy Varnish – loves some of the items in the new MAC Chenmancollection.
we heart this – an ode to BPAL's Lupercalia, their collection of perfume oils based on love poems.
Beauty Junkies Unite – Blushes and bronzers that adjust colors based on your skin's pH? Physicians Formula recently launched them—-the pH Matchmaker collection. Does this kind of innovation work, or not? Check out the review!
.
What sites do you visit daily?