I'm aware that I've been showing you the individual products from the Lancome Fall collection with their corresponding swatches without showing a FOTD to go alongside.  It's always useful to see product put into context, lip swatches can mean little without being able to see how the shade marries up to the wearer's colouring etc…
But rather than repeat the same image throughout the posts (you'd be throwing things at your monitor by the time I'd gotten round to the eyeshadow palette), I thought I'd post up the FOTD at the end so you can see how the products harmonise together.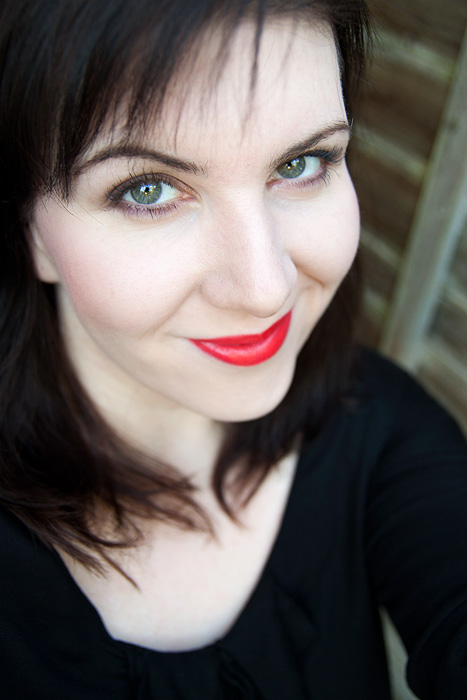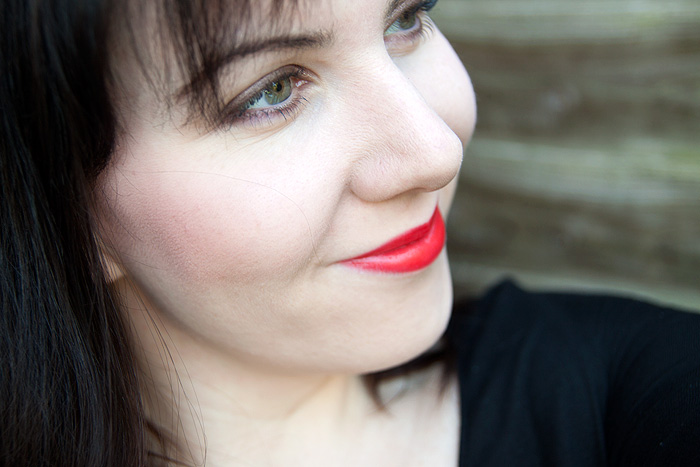 And a reminder of the products used:
Face
Lancome Maison Lancome Blush
Eyes
Lancome Les Oeillades in Blondette Fatale
Lancome Hypnose Drama in Gris Fatal
Lips
Lancome French Touch Absolu Lipstick in #102 Rouge St Honore
.
I thought it was going to be the blush that would steal my heart from this collection but I'm afraid I've reverted to type.  For me, it's all about the lips and that beautiful vintage-styled lipstick casing.  I'll be checking out the other two shades available when the collection is released tomorrow.
Will you be heading to your local counter for a closer look at Lancome's 29, Saint Honore Fall Collection?