I picked this up a few weeks ago whilst browsing in L'Occitane, somewhere I frequent more for their Almond Apple Cleansing Oil than their makeup usually.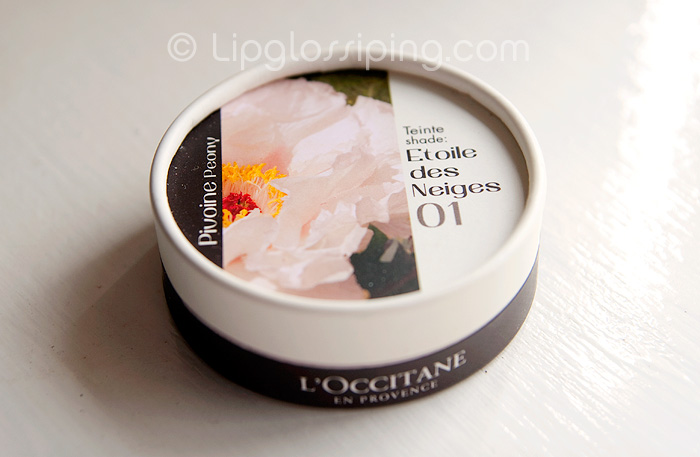 I'm endlessly intrigued by colour-correcting all-in-one products like this and it reminds me a little of Guerlain's infamous Meteorites… obviously not in appearance, but in ambition.
L'Occitane say…
Inspired by a pink white peony with an extraordinary brightness, this illuminating face powder leaves skin soft and velvety, like a petal, and gives a stunning glow to the complexion.

Made with natural softening peony extract from Drôme (France) and mica powder coated with Provençal mimosa flower wax, the powder's texture glides on smoothly and feels comfortable on the skin leaving an iridescent effect and a delicate perfumed.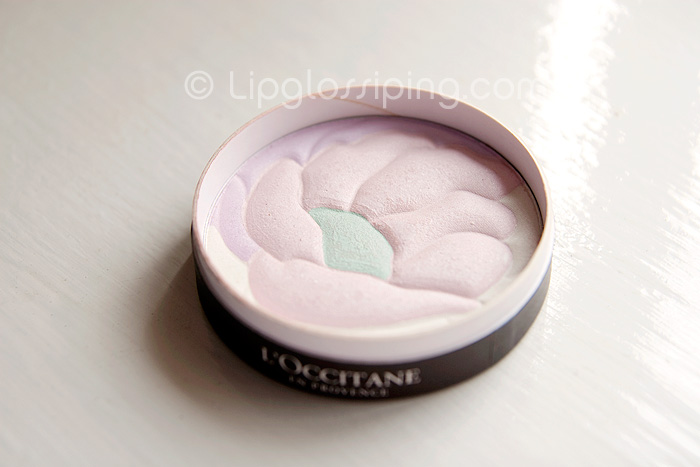 Encompassing four sheer shades: pastel green to correct redness, light mauve to correct dullness and the blend of fresh pink and white to light up and refreshes the complexion.
It was tricky to get a swatch, as promised… this powder is soft and sheer, but you should be able to just about make out this swipe on the back of my hand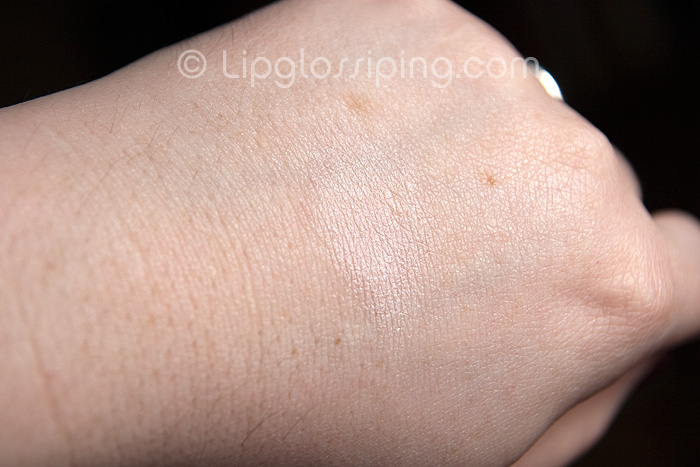 It's a very slightly pearlescent pale pink when all four shades are swirled together.  I dust the product all over my face after applying foundation and I do believe that it gives a luminosity to my skin.  It's very subtle, perhaps too subtle to warrant the £19.50 I paid for it, but I guess the proof is in the fact that I keep reaching for it day after day to set my foundation.
I'm not sold on the colour-correcting aspect of L'Occitane's Illuminating powder… the shades are simply too sheer to do anything to counteract redness.  I'd have to pile it on an inch thick before noticing any colour correction, but overall… it's a very pleasant product to use.  Delicately scented and velvet-textured, I'm glad I picked this up.
L'Occitane Etoile des Neiges Illuminating Powder is a limited edition product and available instore at L'Occitane.