Following on from my previous post introducing the new Carolyn K London Nail Paint shades, as promised, I've swatched the next trio set available, the Brights.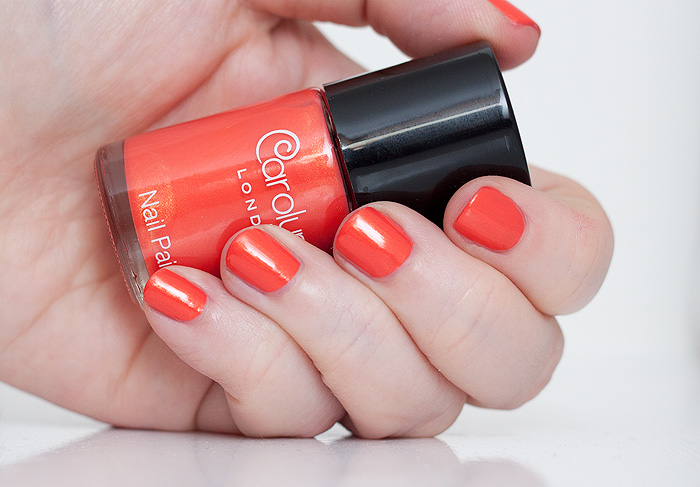 Lara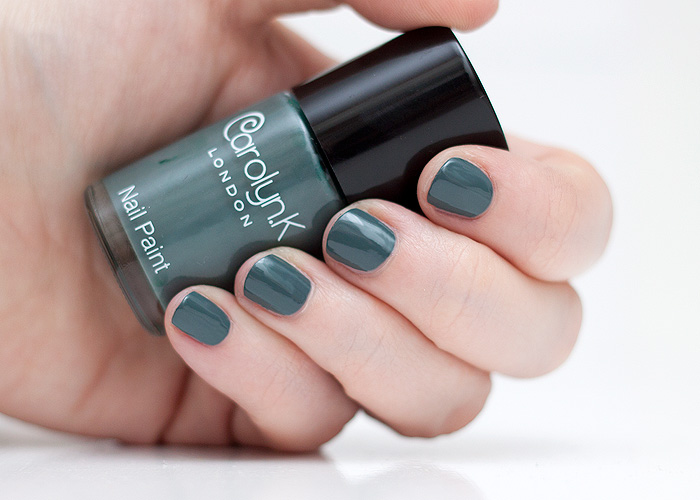 Huby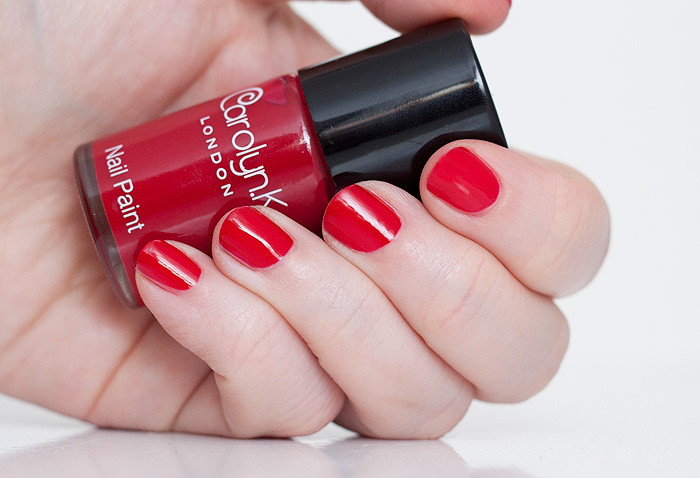 Alenoush
The formula, so far, seems to be consistent across the range… very opaque (two coats has done the job on every shade so far), a little bit runny (don't overload the brush or you'll curse), and a very glossy finish.  Lara looked a bit dated in the bottle and I wasn't expecting to like it on my fingers but the gold micro-shimmer gives it a lift and a popsicle-esque edge.  Huby is a repeat from the Darks collection, a smokey grey/teal creme, and Alenoush is a lovely red jelly with a squishy finish that gives good coverage with just the tiniest hint of translucency, juicy!
Of the trio, Alenoush is my favourite – in my world, you just can't beat a good red.  And this is a good red.
Carolyn K London Nail Paint Brights Collection is available exclusively at PowderRooms, priced at £12.99 for the trio
* press sample