Awesome, red nail polishes rock my world – especially when they're squishy jelly-cremes like this one.  China Glaze's Igniting Love is on the warm side of neutral with those retro-leanings that can make or break a red – in this case, the shade has a strange combination of tomato-tones with a hint of pink, I think my photo picks this up quite well and it ensures that Igniting Love works really beautifully (if I do say so myself!) with my cool skintone.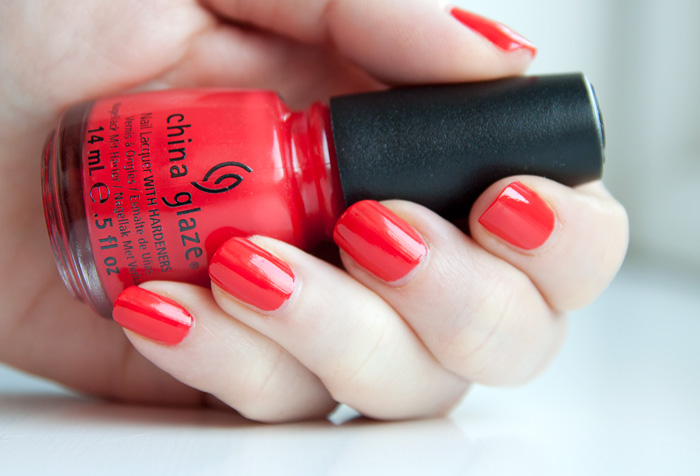 The formula on this one was great, it applied smoothly and two coats was the perfect amount for an opaque finish.  The photo above shows the polish without a top-coat (hence the small amount of nail ridge that you can see on my middle finger), and although this polish doesn't *need* a top coat per se, it really sings if you treat it to one.
China Glaze Igniting Love* is a perfect example of a super-bright red polish, the kind that will stop traffic.  Especially if you hold a stop sign in your hand whilst wearing it.  Um.
Available online, priced  from £6.95 at BeautyBay.com and www.thebeautypartnership.co.uk
* press sample