Last year, they were everywhere and they divided opinion.  Some loved 'em, some hated 'em.
What am I talking about?  Matte Nails of course!
17 Nails Xtras Matte Top Coat Polish 8ml (£3.99) from Boots is due to be released in September and I've got a sneaky peek for you!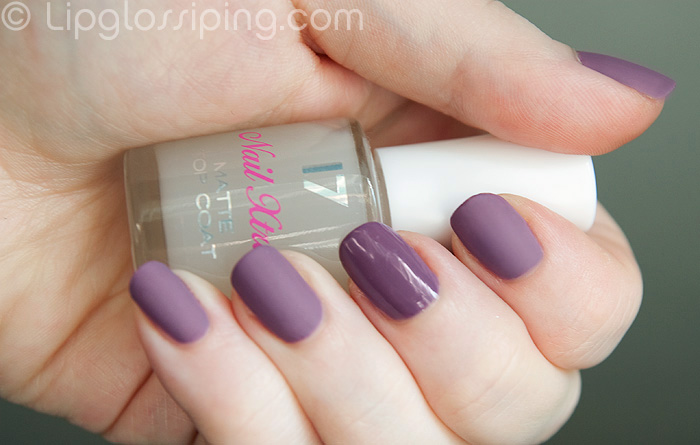 Well… finally!  A really, thoroughly decent matte top coat with great availability and a price tag to match!
It may a little late to the mass market to be considered the height of fashion, but this budget matte top coat from 17 Cosmetics is gonna be a hugely popular seller in my humble opinion.
It applies a true matte finish, none of this satin semi-matte nonsense.  So far, I haven't noticed it accentuating any ridges or imperfections in the polish application underneath and it dries fully in minutes.  Actually, that's my one caveat… you need to apply the top coat quickly as it will dry rapidly.  Once you realise this, it's not a problem as the polish glides on smoothly anyway.
After wearing for a couple of days, the matte finish does get slightly shinier… more satiny.  But I haven't noticed an increase in chipping or tip wear as a result of topping up my standard manicure with this little gem.
£3.99?  You'll want to get this!  Hurry up September!