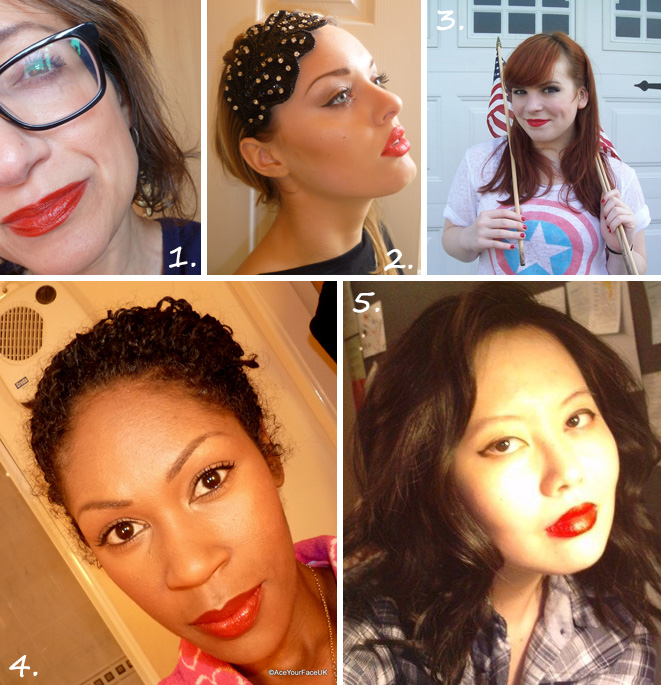 1. Jenny from Beauty And The Biryani is looking lovely in Rimmel Lasting Finish by Kate lipstick in shade 01
2. Rachel from Rachel tbeauty is resplendent in Lancome's L'absolu Rouge, shade #132 Caprica
3. Adrianna from Agent Coulson Lives does her country proud(!) in MAC Ruffian Red
4. Kadian from Ace Your Face rocks a budget beauty in the form of Maybelline's Colour Sensational in Red Revival
5. Cassie from Shimmer Dreamz pulls of the classic red lip and liner look with the help of Clinique's High Impact lipstick in Red-y To Wear.
If you want to submit your red lip look, email me a photo of your lovely selves with the following info:
Your name:
Lip shade name:
Link to blog (if applicable):
Are you wearing a red lip today?  Tell me about it in the comments below!