My first Color Club polish!
Color Club are a cheapie US brand that don't seem to be afraid to manufacture some truly fashion forward shades!  I picked Uptown Girl from the Spring 2010 collection 'cos I'm a sucker for purples… and even more of a sucker for dusty purples!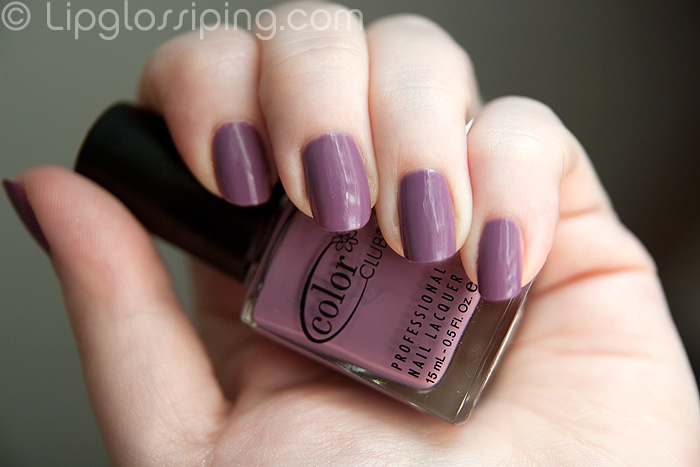 The brush is neatly cut, but one of those older fashioned small round shaped ones that take 5748957894 strokes to cover your nail.  If I ruled the world… all nail brushes would be flat and wide.  Because of the brush it did mean that I had to be careful of streaking… 3 thin layers of polish ensured a smooth, even finish.
I'll definitely be heading back to eBay to pick up some more Color Club shades, but there's so many to choose from – I'm a little bit overwhelmed!
Do you have any CC favourites?