Aside from being completely in love with the name, I've fallen pretty heavily for the polish too!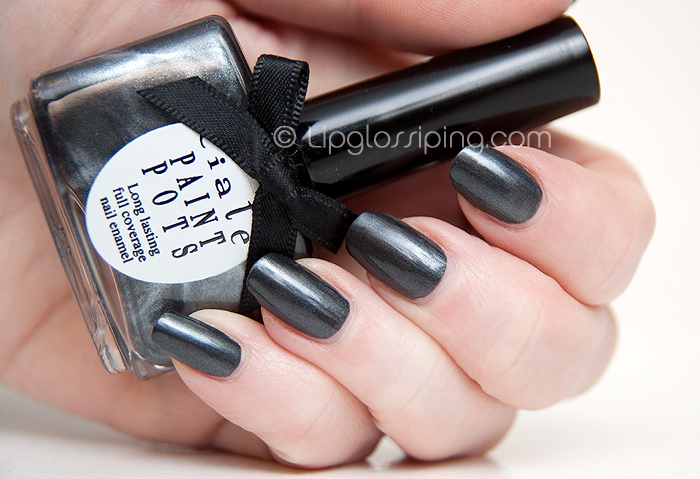 Ciate Velvet Tuxedo is a lovely gunmetal grey with some rather special multi-coloured micro shimmer!  Sadly, the shimmer is pretty much undetectable in my photo so you'll have to trust me that it's there if you look closely enough!
The formula on this one was a delight and practically opaque in a single coat.  I did two coats more out of habit than necessity.  So, it's not a very Spring/Summer shade… but do keep this one in mind next Winter because I can't see you  being disappointed by its performance!
Ciate Velvet Tuxedo is priced at £9.00 and available to buy online from PowderRooms.
Are you a gunmetal fan?