I keep reading China Glaze Ingrid being described as a taupe or a greige.  I'm not pedantic over shade names… hell, I'm always getting corrected for describing them a bit squiffy, but Ingrid looks like an out and out brown to me.  Brown with gold micro-glitter.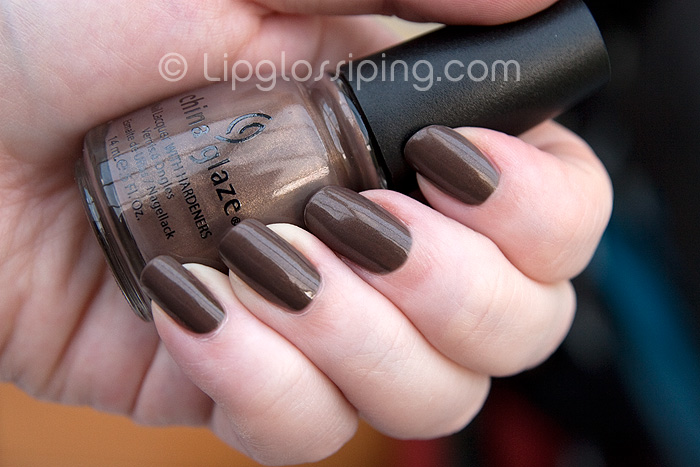 It's stunning, but the gold glimmer warms it up a bit too much for my skintone.  You can't see the gold very well on my nails thanks to the overcast skies, but it's clearly visible in the bottle.
I found Ingrid to be quite thin and three coats were needed to reach the above finish.  It's a really lovely twist on the whole brown/greige/taupe (I'm so tempted to add 'shitfingers' – your fault Karleigh) and may be a great choice for those of you who find the trend leaves their skintone looking a bit flat.
Have you tried Ingrid yet?