When I was in London earlier in the month I headed over to the huge Westfield to throw myself on the makeup.
I was itching to check out the Inglot store that I remembered hearing about on some forums when Westfield first opened.  And here it is! (please excuse the mobile phone pics)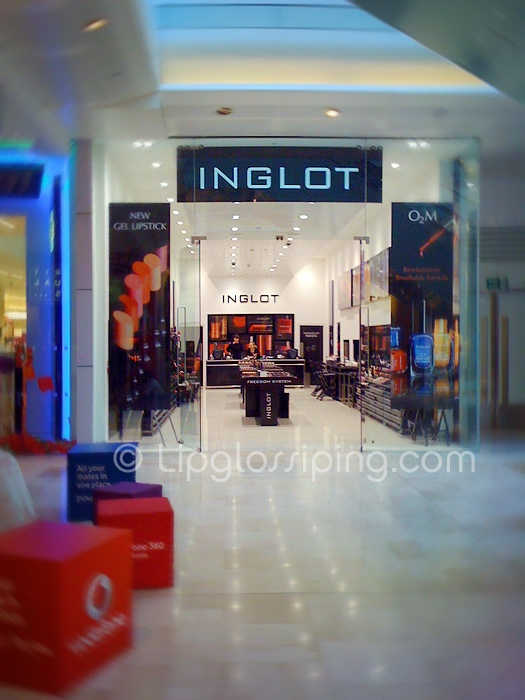 Check out the range of eyeshadows: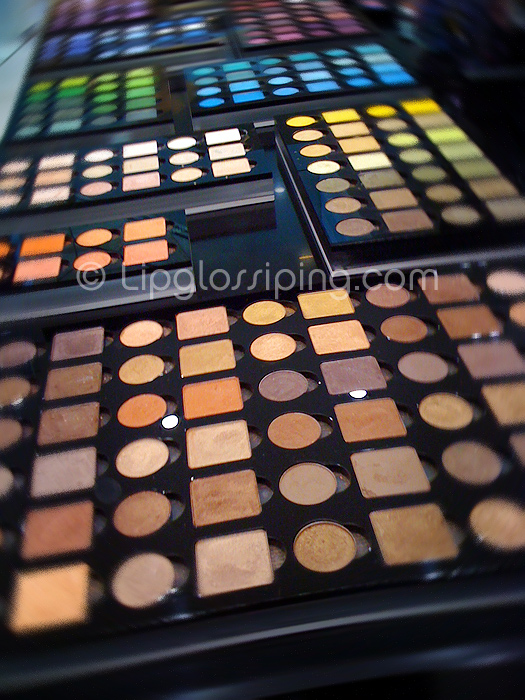 and nail polishes: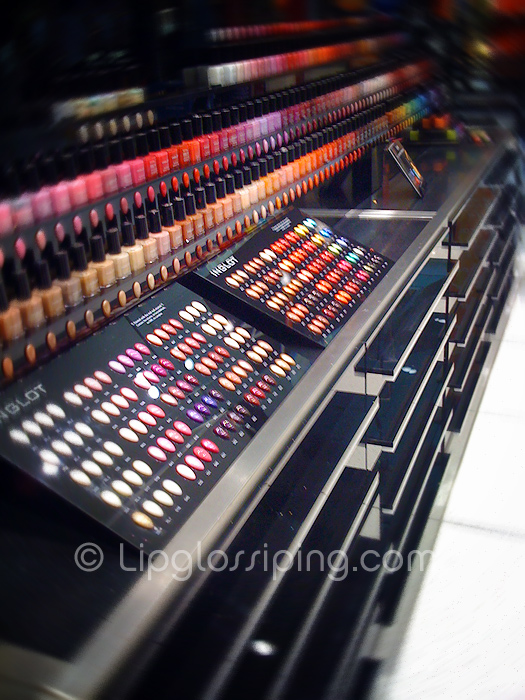 Not forgetting the lipsticks…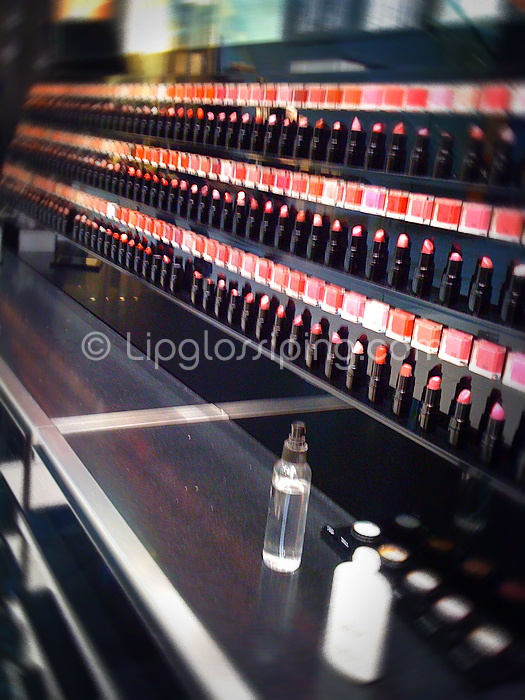 It's like an explosion in a Skittles factory no?
Beautiful!
Anyway… after that colour overload, I proceeded to choose myself a trio of eyeshadows to fill a small Pro Freedom Palette.  I went for the safe option (I know, boring!)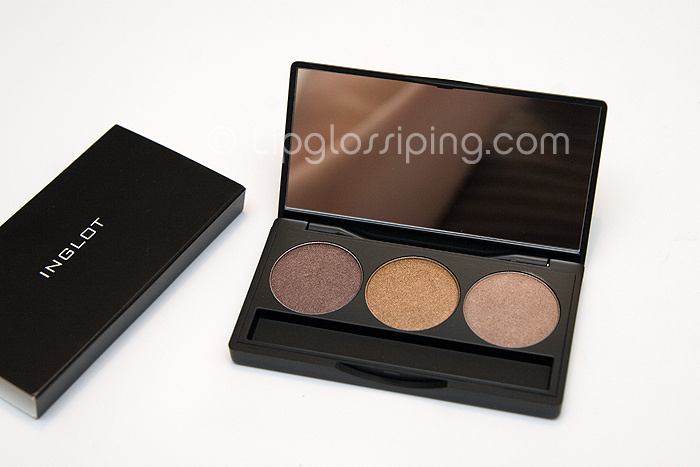 But aren't they beautiful?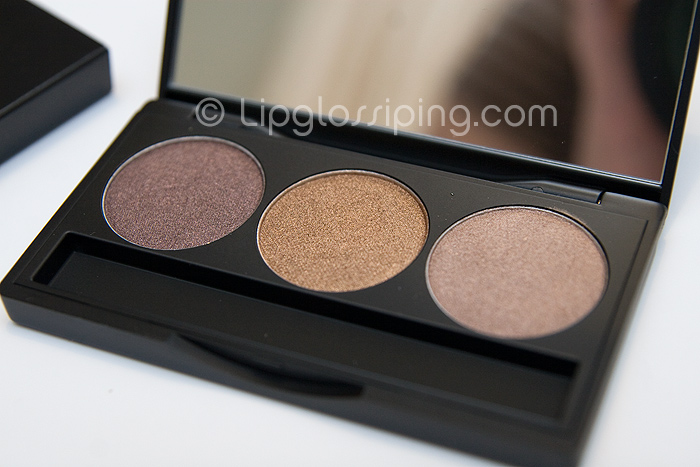 They're ultra pigmented… incredibly smooth and I've embarked on a full-on love affair with them.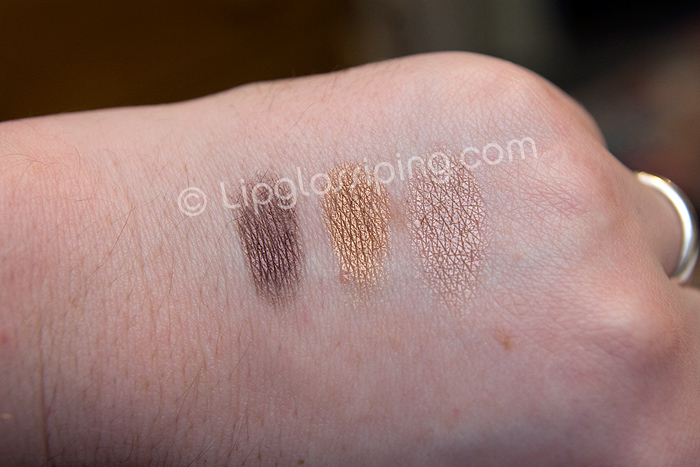 I can't remember exactly how much I paid (argh! – can anyone help me out?)  I think it was around £14 for all 3 inc. the palette.
It's called the Freedom System and you choose which shades you want the SA to put in.
The way I understood it is this…
You can choose from a Large Pro Palette (which hold the square shaped shadows, blushes and face powders – you can see the square shadows in my picture above).
or
You can choose from a Small Pro Palette which will hold the smaller eyeshadows (like mine), lipsticks and concealers etc…
Once you've chosen small or large… you can choose how many pans you want the palette to hold (I'm not sure of all the available choices).
You can also purchase items individually if you wish.
Hope that makes sense?!
The small shadows (to my eye) are the same size as MAC 26mm pans, but you get 1.8g of product in each pan compared to MAC's 1.5g.
The range of colours is mind boggling, each with different finishes… I love me a bit of shimmer though!
I also bought a couple of lipsticks and will be back shortly with a post on those.
Have you tried Inglot? What say you?