Are you feeling Autumnal yet?  Where did the sun go?  Why is it getting dark so early?  Come back happiness and light, come back!!!!!
It's not coming back.
So, like a flitty shape-shifter, I shall instead focus on the positives of the change of season.  Chunky knits, cardigans (oh, how I've missed a nice cardy!), 100 denier tights and solidly constructed boots.  How about a bit of glitter to go with that?
Oh go on then…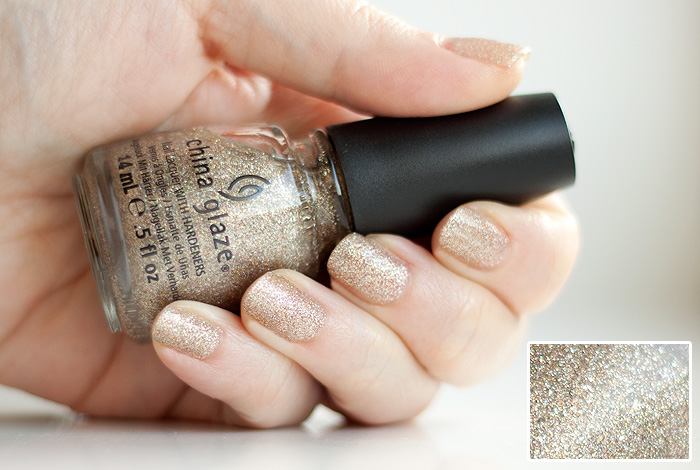 I keep thinking that I'm gonna have to bite the bullet and get myself a bottle of that uber-thick top coat to go with my glitter polishes… Gelous is it?  I do like a good glitter but I like to see it fully-trapped inside a smooth resin, like a prehistoric mozzie in an amber jewel.  Or something.
China Glaze's I'm Not a Lion is a 2/3 coater – three coats should give you a practically solid finish.  The glitters are a pretty mixture of cool and warm, with a predominantly pale gold appearance from anything other than under a microscope.
China Glaze I'm Not a Lion is available to buy online at BeautyBay.com, priced at £6.95
* press sample