I have comitted a cardinal nail polish sin, for which I'm being punished.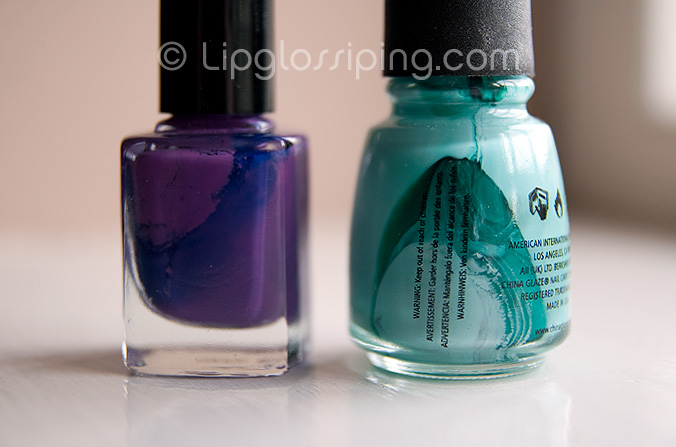 Don't store your nail polish on it's side kids.
For the love of everything brightly coloured and infused with solvents, listen to Oprah:
http://www.oprah.com/style/How-to-Store-Nail-Polish
But even more importantly, listen to Oprah's commenter… Jeff1967 (at the very bottom of the page).
Any tips?  I can't shake 'em… that induces bubbles!  Do I just keep rolling endlessly?