Looking for a KAPOW! red?  Of course you are.
Of. course. you. are.
Lipstick Queen's Scarlet Red* is as lusty as they come.  Richly pigmented with a long-lasting formula, it's not one for the faint-hearted.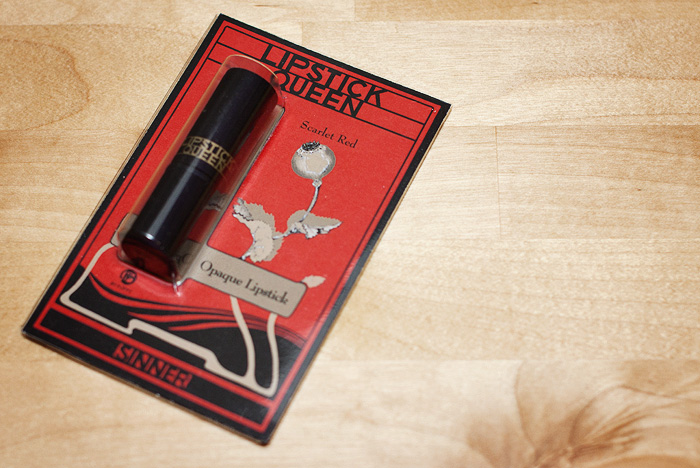 Sitting halfway between a matte and a satin finish, I find that once applied, it sticks extremely well… if you have trouble with bold lip colours feathering, you should add this to your "to try" list.  Infact, I think it's fair to say that this kind of stickability appears to be quite the selling point throughout the Sinner range.
Unfortunately, and probably because of this… it's not as moisturising as I'd like it to be.  There's a sacrifice to be made, and although I wouldn't go quite so far as to call it "drying", you may not find it as comfortable on the lips as you'd like without a slick of balm underneath and then you'd probably lose the "sticks like sh*t to a blanket" factor that I've just bigged up so much.  Bloody cosmetic formulas.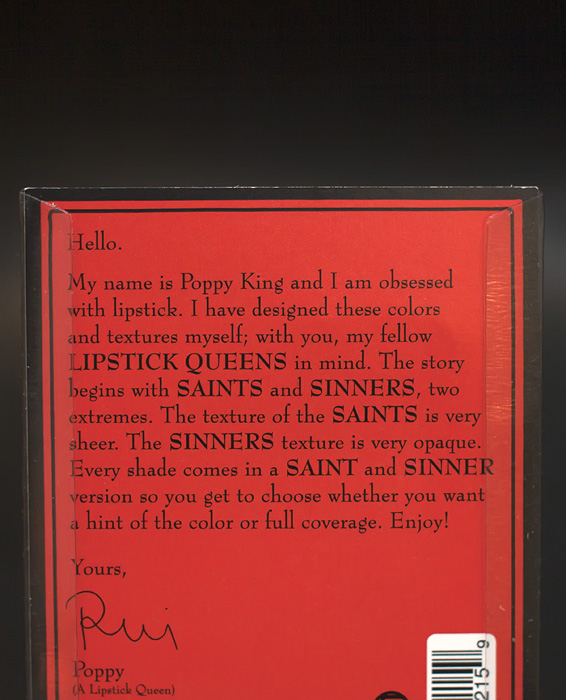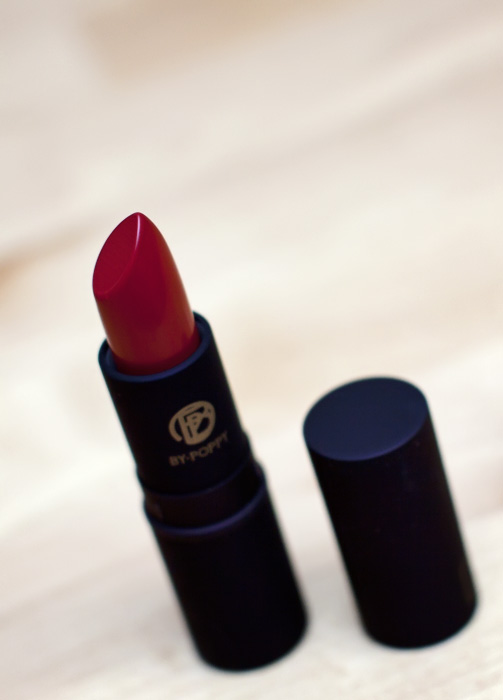 Application is easy enough with or without a lip brush.  In the photo below, I used a brush because any slight wobbles always seem to show up far more in photos than they do in person.  However, the firmer texture will allow you to work some precision lip-lining direct from the bullet if you can't be doing with any faffing around carrying brushes.
As for the actual shade?  Well, it's heart-beat inducing.  A red that I'd say leans slightly toward the cooler side of the spectrum without being a full-bodied blue red.  It should suit most skintones as I think it's one of those reds that will somehow allow your own natural colouring to impact on how it looks in the context of a full-face.  What I love most about the colour though is its brightness.  Scarlet Red delivers a vivid slash of colour and brightens my complexion thanks to its clarity and clean hue.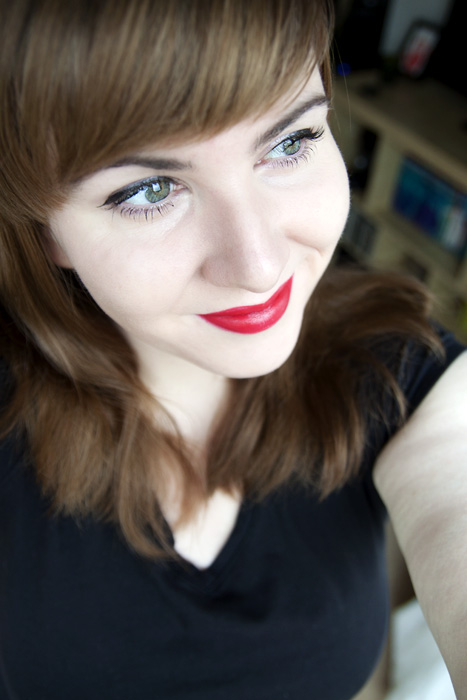 Lipstick Queen Sinner Scarlet Red is priced at £18, available instore and online at uk.spacenk.com
* press sample