This week I'm gonna be showcasing the Barielle Style in Argyle Autumn collection… I have mixed feelings about the collection as a whole.  It feels very different to Barielle's usual releases but I do love the warm, cosy, Autumnal theme.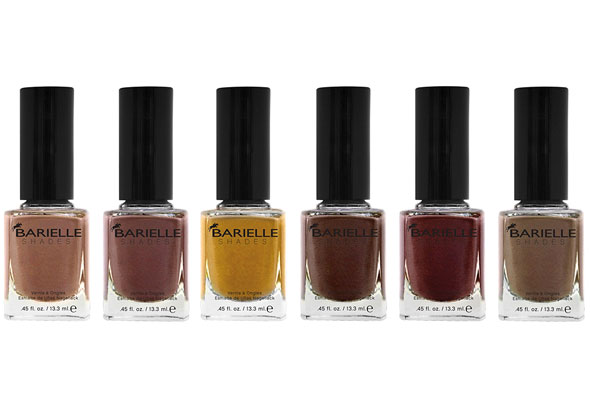 One of my favourite things about Barielle's collections however, is their eclecticness and this collection doesn't stray from the path laid out.
It couldn't be more 'on trend' though could it?  Camel IS the colour for Autumn… Barielle have solidly nailed it in that respect.
[stextbox id="custom" bcolor="e6e6fa" bgcolor="b0c4de"]Indulge yourself with Cashmere or Loose Me – a soft brown with copper pearl; cosy up with Tight Knit – a purple brown crème; keep your hands as pretty as the fallen leaves with Aura Angora – a royal gold crème; get tied up with Unraveled Red – a burnt rust crème; engage yourself with Wool you Marry Me? – a plum brown crème. and howl at the moon with Cowl of the Wild – a mushroom taupe crème.[/stextbox]
What are you first impressions?  Stick around for this week's NOTDs if you want to get up close and personal with the Style in Argyle collection!