Question of the Week: – What product(s) do you use to clean your makeup brushes?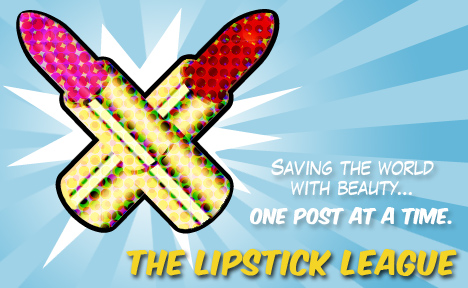 Answer:- Whatever's nearest!  I usually blindly search the bathroom for something suitable.  Bleach isn't suitable, FYI.  Mostly hand-wash, I've gotten away with it so far.
Prime Beauty – reviews the June GlossyBox and has one to giveaway too!
Phyrra – Phyrra feels a sin comin' on. Oh wait! That's just Sinful for Her by Tru Fragrance.
Vampy Varnish – Get your potty-mouth on with this new nail lacquer from Sheswai and it's cruelty free!
we heart this – it may not be beauty, but we bet you feel beautiful (and clever) sporting this clutch purse that you made yourself. Oh, yes you did!
Beauty Junkies Unite – Amber shares 7 hot picks from the brand new Maybelline nail lacquer collection, Color Show!
Clumps of Mascara – already has a Clarisonic but she's in looooove with these. How gorgeous and summery are these shades?
EauMG – Check one of Victoria's favorite perfumes for the heat, L'Artisan Parfumeur Batucada.
Gouldylox Reviews – This BB Cream does a great job of staying in place all day, but has one other major drawback.
Lipglossiping – nags more of her readers to share their favourite red lipsticks in her regular Red Lipped Readers series.
Nouveau Cheap – A collection of jumbo eyeshadow pencils from the drugstore in rich, vibrant colors that don't crease, smudge or smear even after eight hours? Oh yes, it's true.
Pink Sith – managed to spend less than $20 on a full face of makeup? Check out the 79 cent blush/bronzer she picked up from Sally Girl Cosmetics.
Guest Post of the Week, as chosen by Prime Beauty – I had the pleasure of meeting this sweet, gentle and discriminating blogger in person! Check out The Ultimate Makeup for info on makeup, fashion and all things pretty!

What do you use to clean your makeup brushes?