Whilst my inbox is currently being inundated with bronzing solutions for the current heatwave, I'm slathering on the SPF (broad spectrum of course) and shading myself courtesy of the nearest tree.  Whilst bronzed skin is undoubtedly beautiful, it always makes me feel rather conspicuous.  I simply don't tan naturally… not at all, my family enjoy a long-running joke that focuses on the fact that I went to Australia to live for a while and returned home paler.
I'd like to say that I'm one of those porcelain-skinned types, milky white with a lit-from-within glow… but I'm best described as blotchy pink/white with more than my fair share of orange freckles.  Throw in a few thread veins and Kate Winslet, I ain't.  Praise the lord for foundation and highlighter.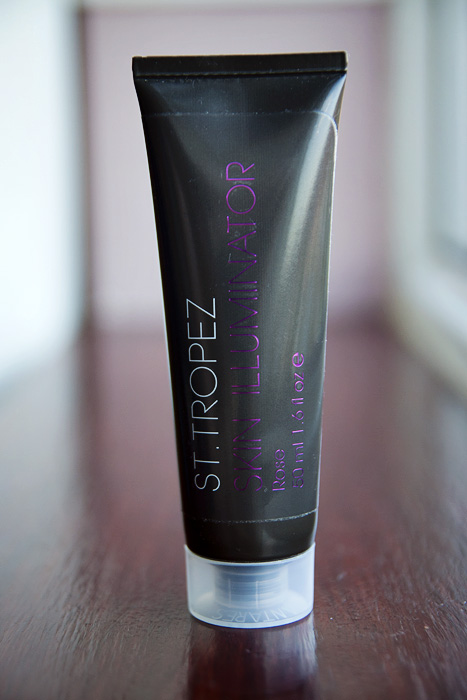 St. Tropez Skin Illuminator in Rose* is a highlighter that is perfect for us blue-veined types.  Generously packaged in a 50ml tube, it's a great solution for holiday packing… you know, those rare times (unless you live in Essex) when it's practically illegal to have a greater clothes to bare skin ratio.  It effortlessly dispenses a pink-toned sheen to emphasise sharp collarbones, chiselled cheekbones and shapely shins!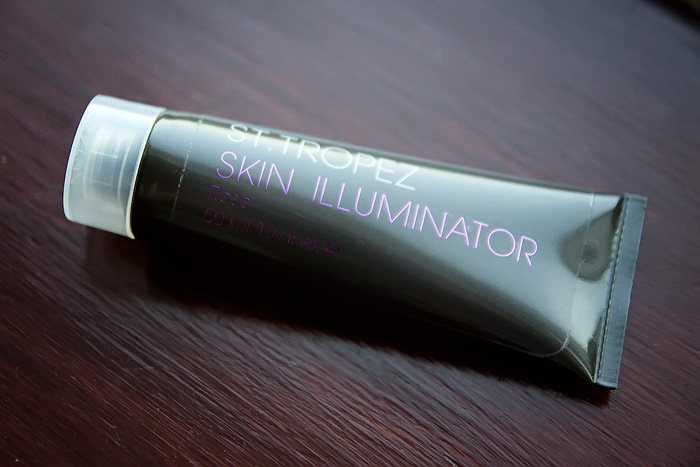 Non-greasy and buildable, the St. Tropez Skin Illuminator in Rose has a slight fruity scent which dissipates quickly once on the skin.  The packaging is simplistic but hygenic and reflects what I consider to be a very reasonable price point.  For a full 50ml of product, you'll pay only £12.26.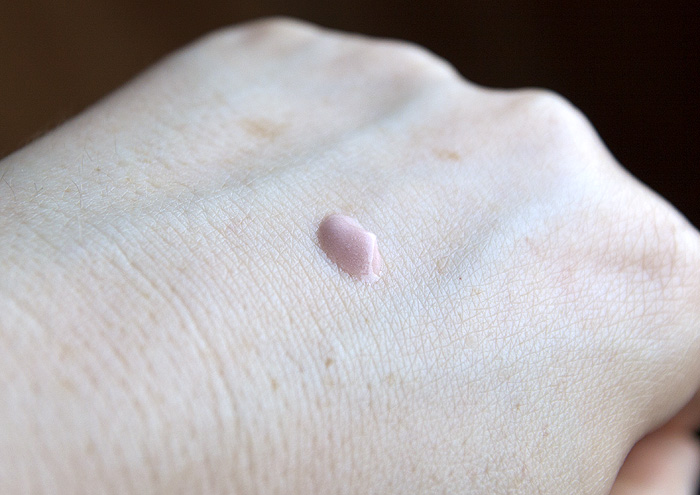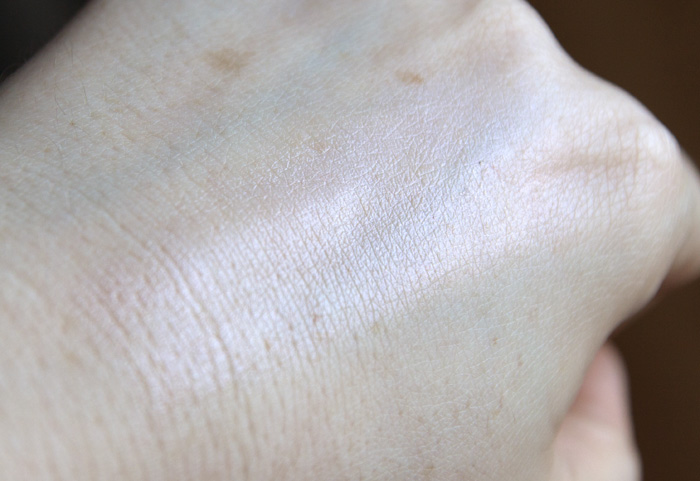 You can see that the sheen it imparts is definitely cool-toned, which is what makes it far more natural-looking for us cool-skinned paleys than the more usual summer offers from cosmetic companies.  The above photo shows two layers of product to ensure that the camera picked up on the swatch.  It feels light-weight on the skin but I wouldn't recommend it as a luminizing all-over type highlighter, this is definitely more for spot-highlighting.  I've also found that the formula is happy to be applied over foundation, important to me because it's nearly always something I forget to do until AFTER I've applied my blush!
St. Tropez Skin Illuminator in Rose is available to buy online from st-tropez.com and Boots.com (where it's currently only £12 AND on a 3for2 across selected 'summer products').
* press sample