High five – it's a makeup amnesty!  Anyone fancy trying a new mascara?
How about a lovely deluxe sample of one of Clinique's top-selling products?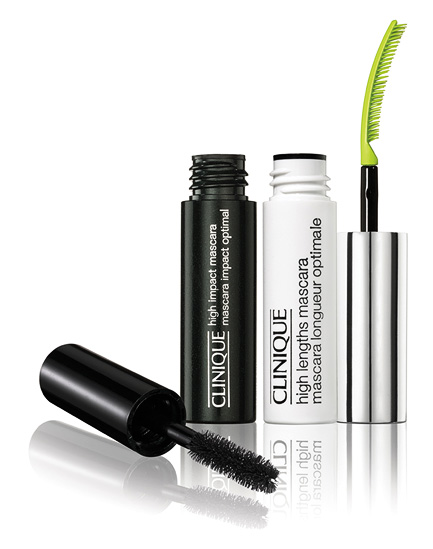 Clinique are offering us this rather brilliant opportunity to take in one of our crappy old mascaras and exchange it at the counter for a deluxe sample of one of these alternatives!
You can choose between:
Clinique High Impact Mascara
Clinique High Lengths Mascara
The offer is valid from 29th October – 16th November exclusively in Boots and only while stocks last.
Absolutely no purchase is necessary but stop rummaging through your sister's/mother's/mate's makeup drawers 'cos it's only one per client.  I SAW you!
I haven't tried the High Impact (volumising) one yet, so will be hot-footing it down my nearest Boots/Clinique counter to give it a go.
If you want to see how the High Lengths (lengthening) looked on my lashes, click here for my review and some before/after shots.
Will you be ditching an old mascara and trading up for this offer?
I wanna know… which mascara will you be swapping and which of Clinique's will you be choosing to replace it?