I hereby declare that Autumn has finally begun.
As I walked my daughter to school this morning, I could see my breath swirling around infront of me, just as misty as the surrounding fog that threatened to obscure anything further than 100ft away.  Leila asked if it was nearly Christmas… in response, I let out a shudder.
While my brain may slowly be getting to grips with the idea of colder, darker climes… my nails, aren't.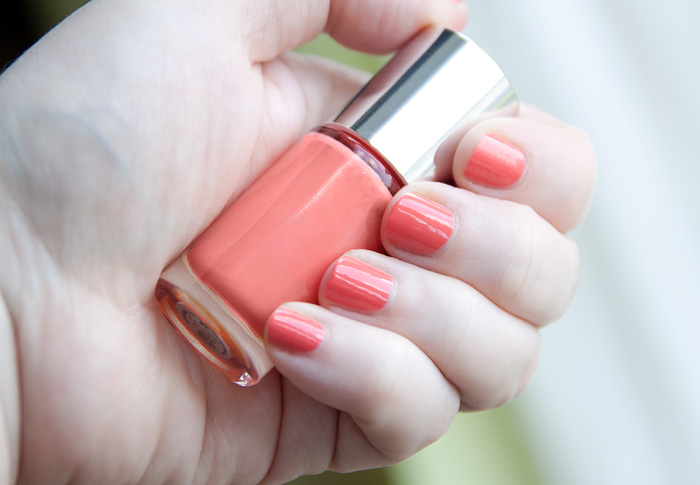 Clinique's Really Rio may well be a summer screamer but I'm not ashamed to wear it, whatever the weather!
A pretty peach with a super-glossy finish and a slight jelly-esque quality that makes it look warm and squishy on the nails.  The coverage is a little sheer and you'll need a few coats to achieve the finish above but it wears beautifully well, longevity is a dream with next to no tip wear, even after four-days.
Really Rio is available to buy on counter and online at clinique.co.uk, priced at £12 for 9ml.  I've also spotted a couple of minis on offer for £3-a-piece from directcosmetics.co.uk – bargain!
* press sample
if you liked this post, please don't forget to check out my subscriber options, here