Maybe I'm missing having a camera more than I thought… maybe I'm just in dire need of a plate of KFC chips (don't they make the best?). But I read this post on BritishBeautyBlogger (and the comments that followed) with interest.
I'm a blogger. I'm not a wannabe journalist and I'm not a professional writer. I didn't study English at University and I haven't paid my dues working my arse off as general dogsbody in London to earn the right to give myself a more professional title.
In the same vein (and far less discussed)… if you're a journalist with a (oh so fashionable) blog… that's great. But in my humble opinion you're not a blogger. You're a journalist with a blog. And that's fine, your blog is probably great and above all else, well written! But, there is a distinction. You aren't a consumer in quite the same way that I am.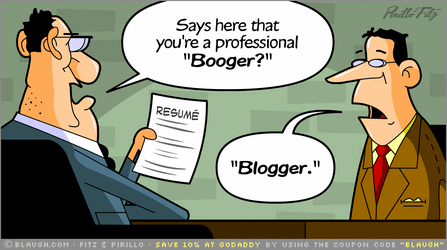 There's been much talk about 'compensating' bloggers which really sits at odds to the other current trend of 'Hey, lets remember why we started blogging in the first place'.
I never started my blog to make money and I think that it's very wrong to assume that ALL bloggers want to be paid for content.
Any money that I generate from my blog comes from the visual ads placed outside of my content. Sponsored posts are never organic. I read them in the same way that I would any advertorial… with a certain amount of suspicion. I'm not saying that's right or fair… it's almost a subconscious choice.
Receiving samples or attending events is something that helps include a variety of content and has NEVER influenced the outcome of a review. Above all else, I'm a beauty junkie and a diehard blogger… I live and breathe blogging and engaging with the readers that I'm lucky enough to keep. How could receiving free 'just released' products to play with and the chance to see brands in their own environment not excite and inspire someone like me?
I can't let it influence reviews. If I did, I would have approximately 1/10 of the readership that I currently enjoy. People aren't stupid, they're really not. PR companies and Brands obviously don't like negative reviews and sometimes that's the last I'll hear from them. In my (admittedly limited) experience, Social Media Agencies 'get it' better than PR agencies. I guess that's their job… I've never been penalised or 'punished' by a SMA, though I do find they can sometimes be a little more pushy – probably because they have more to prove to secure their fee.
On the subject of freebies… I will say that samples and events have definitely put pressure on me to make space for a brand on my blog (regardless of the review outcome)… which is something that I'm finally starting to find the confidence to address.
There are so many bloggers with professional aspirations and networks muddying the waters between consumer bloggers, journos with a blog and wannabe journalist bloggers. What about those of us who just wanna blog and are more than happy with our lot?
Aren't our blogs loved by our readers because we're normal people with a huge passion about our chosen subjects. So much so… that in our SPARE TIME and UNPAID, we want to create these outlets that other people can read?
Don't we stop being that when we all start demanding compensation for our time?
If your blog is a commercial venture. Great. If you make your living from your blog? Marvellous. Some of my favourite blogs are written by professional writers… all I'm saying (in a really overly long way) is that one size doesn't fit all.
I'm not saying that it's wrong to make money from your blog. Hell, I'd like to make MORE money from my blog… but for me (and just for me), I'd rather it came from my ads rather than my writing. If I wanted to make money from the crap that springs forth from my brain, I'd like it to be in an environment that wasn't my blog. Does that make sense?
If you're a social media agency or a PR agency with relevant content and for god's sake if it's just video, make it INTERESTING. I'm happy to feature… take your fee… I don't want a cut, just help me keep my blog engaging, current and fun for my readers. I'm no industry expert but I'm a grown up, and a lot of my blogging naivety ended the first time I took someone in the industry at face value. You provide me with relevant content that I wouldn't normally have access to and if I think it's right for Lipglossiping, then you'll get coverage. I ain't guaranteeing it'll be good coverage… but that's the exciting world of 'social media'. The rewards can be great and genuine, but the sting in the tail can be painful 'cos 90% of us like to tell it like it is.
Now, someone take this sodding soapbox off me before I unleash another one. I can feel it building. I'm talking about rants by the way.