Completely inspired by Kellie at BigFashionista, I had a go at applying the BarryM Instant Nail Effects over Models Own 25 Carat Gold to get a more feline interpretation!
Close up… it's not that leopard print-y, but from 3 feet or further, it works REALLY well!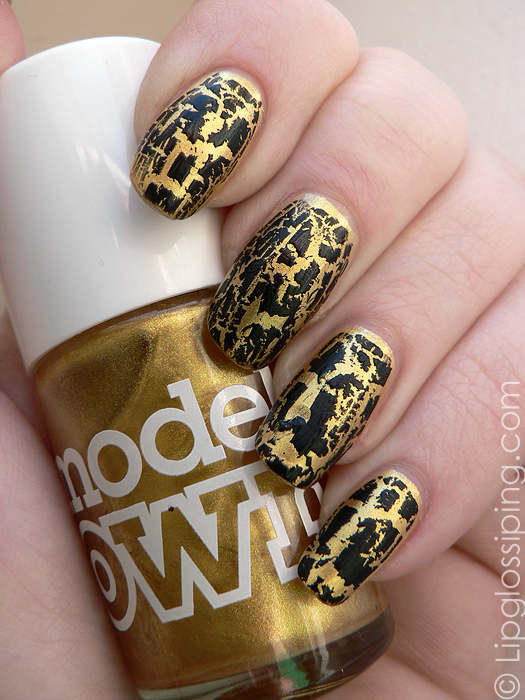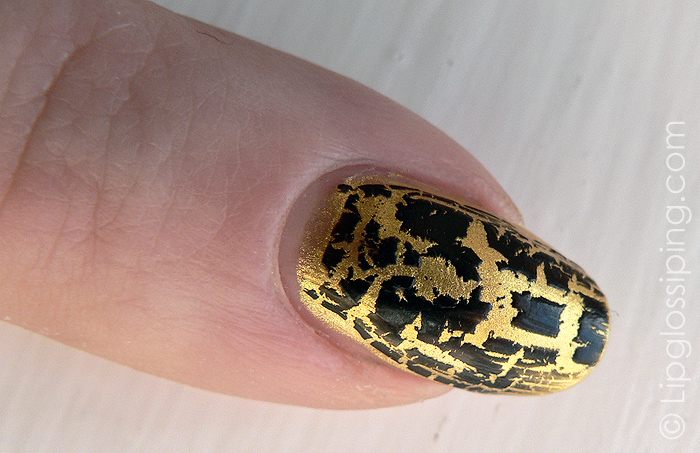 This stuff really is nail art for the completely unartistic (i.e. me!)
But enough of all this!
Who are my two lucky winners from this weekend's giveaway?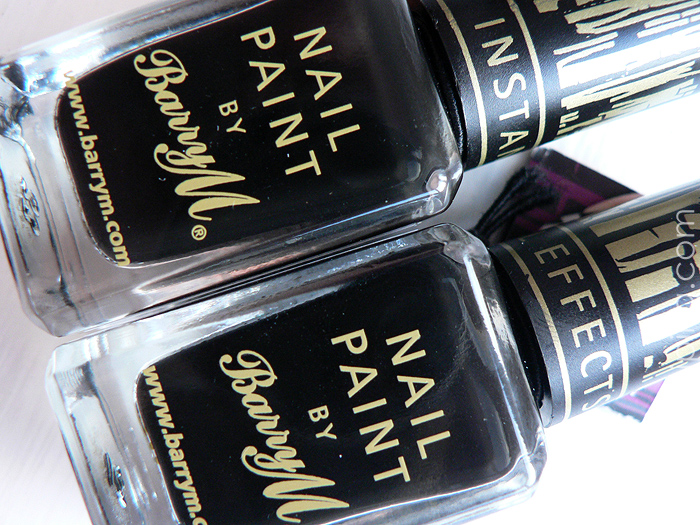 The gods over at Random.org have spoken… and I'm pleased to announce that…
Elizabeth/Makeuptini
Estelle/StellieStellina
… are the lucky winners, I shall email you this evening for your addresses ladies!
Thanks for entering everyone, with over 180 entries in 48hrs, I can't tell you how much I wish I could afford to give away more bottles.  Instead, I shall wish you all the bestest week ever xx