As requested, here's a shot showing how Urban Decay's soon-to-be-released Afterglow Cheek Tint in Quickie (the hot pink one) looks on my skin.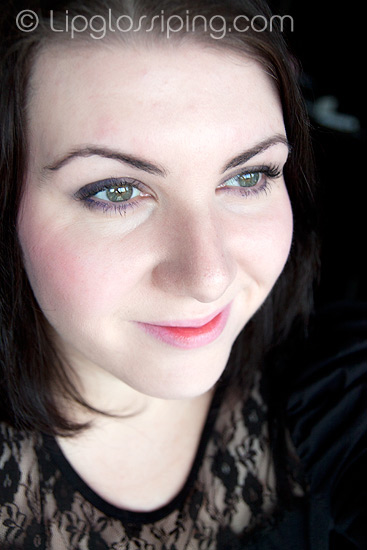 I've also applied it to my lips in the above picture.  Excuse the post threading forehead blotchiness.
I don't like Quickie worn on the lips as much as Greedy which was infinitely more flattering and didn't pale down my lips so much.
Both cheek tints are sheer but buildable.  To remind yourself about them, read my post on them here.
Hope you're having a lovely weekend xx