I mentioned last week a nail polish that had instantly hit all the right notes and soared into my top Winter favourites list.  Here it is: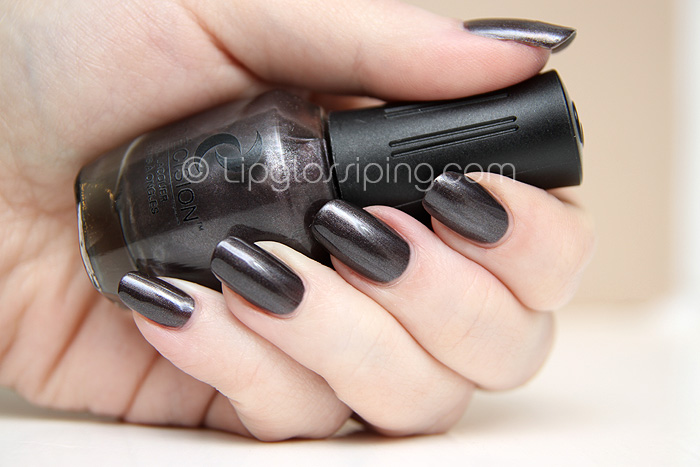 Glam Metal by Precision Nails is a beautiful gunmetal polish with an array of multicoloured sparkle.  The sparkle is subtle, perhaps just a touch too subtle.  I would have been doing cartwheels had it been just a little more apparent.  As it stands, this is a stunning shade for a Winter manicure.  The finish makes the polish look almost chrome-like (in that slightly grungey way I love).  I'm not sure if you can make out from the swatch above… but the gunmetal isn't an out-and-out grey.. it has the teeniest hint of purple/taupe to it.  You can see why I'm loving this can't you?
Application was good, thinner rather than thicker and the above shows three coats.  Drying time is average and wear has been good with no chips to report.