Here's another Eyeko I was sent recently…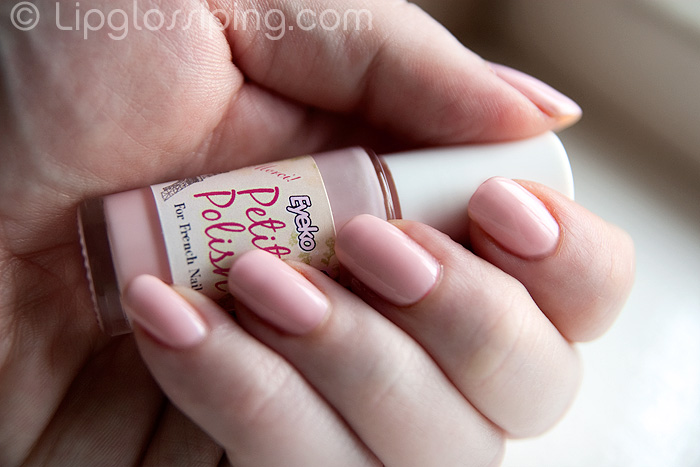 …don't like it (said in the style of Lou & Andy).
Eyeko's Petite Polish (£3.50) is a pale girly pink, and there's nothing wrong with that…. infact, the idea appeals and I'm not sure I have anything similar.  However, it just didn't work that well for me.  It took 4 coats to achieve opacity (so probably great if you're looking for a sheer!) and once finished it just looked kinda "thick" and not very feminine at all.
Is it supposed to be a sheer?  I dunno… I guess maybe it's a French Manicure polish, in which case I'm being a bit harsh… but I want an opaque baby pink that looks all delicate, and this isn't it.
Can anyone recommend some nice baby pinks that are all feminine and floaty and stuff?