I love a good bargain and this W7 polish, purchased for the princely sum of £1.95 is a very good cheapie indeed!  Sure, it's sheer (4 coats minimum) and it stinks so badly that I was worried my husband would phone NHS Direct for advice on solvent abuse.  But look, for less than £2 – it's a pretty, pretty subtle duochrome.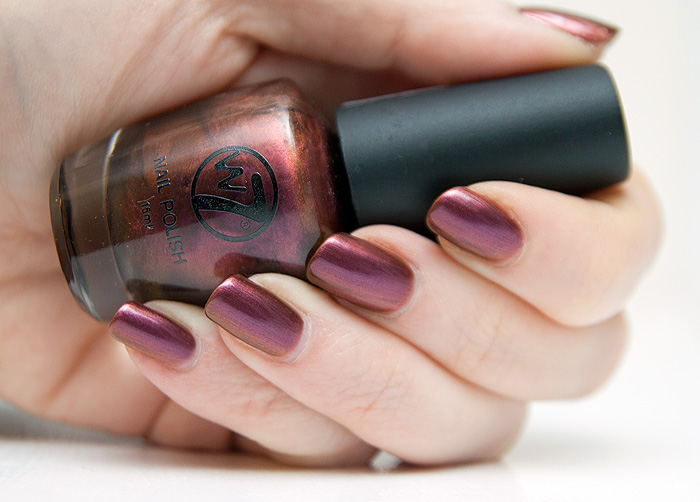 Wear was great, I often find this with sheerer polishes… perhaps a side effect of those multiple thin coats?  Either way, I have no complaints on chipping or any of that nonsense.
I purchased W7 Metallic Mars online from www.nailpolishdirect.co.uk, priced at £1.95 – I believe that it's a discontinued shade so don't hang around if you fancy adding it to your collection!