Blimey do I ever love these Accessorize duochromes.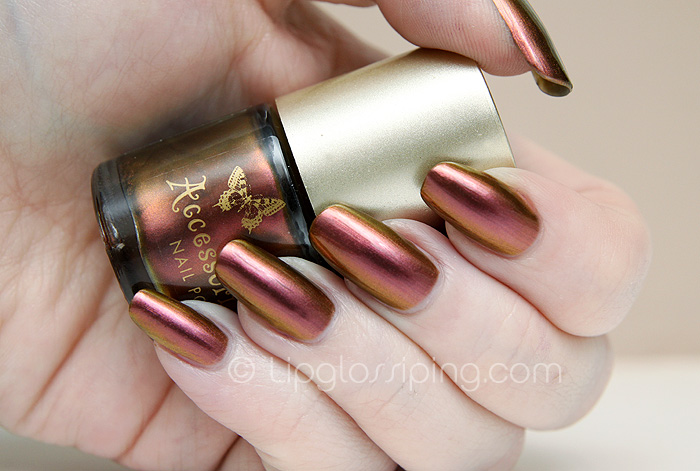 If wealthy Elizabethan women wore nail polishes, they'd look something like this.  I think I need a sumptuous velvet gown to go with it no?  There's something so rich and luxurious about this polish.  It's smooth and almost creamy.
It flashes between pink, bronze, gold, amber, green.  Spell-binding.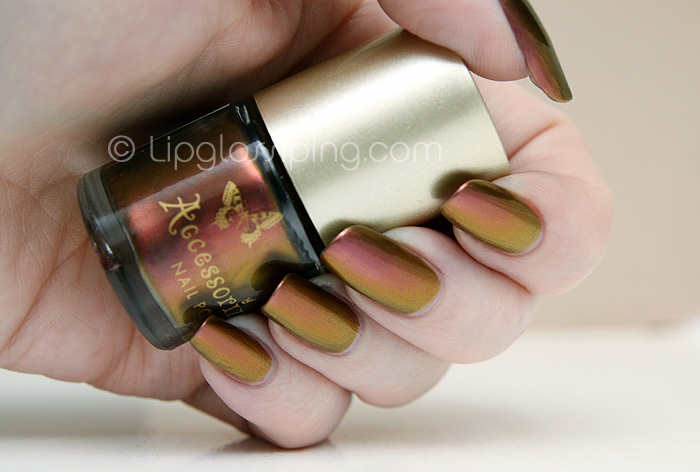 Application was three coats but each dried fairly quickly so didn't cause much annoyance.  The whole mani was done in half an hour from base coat to top coat (INM Out The Door).
The last Accessorize polish I picked up from the new range is called Pink Spice and I think I'm gonna save that one for Christmas Day.  Here's a link to my other Accessorize polish, Aztec.
Am I missing any from the range that I absolutely must have?
Priced at £4 each for 10ml… Accessorize Nail Polishes are available instore (though I can only ever find a couple – usually by the tills),
online
(full selection) and in Superdrug.