This Christmas, it's the Chanel collection that caught my eye more than any other.  Those beautiful pinks and coppers that contain the perfect amount of shimmer/glitter for the holiday season without being gaudy.
I will always be drawn to palettes that promise to create a wonderful smoky eye and this was no exception.  The only thing that could possibly dampen my enthusiasm would be pigmentation.  I wasn't sure how much power this quad would pack.  I needn't have fretted.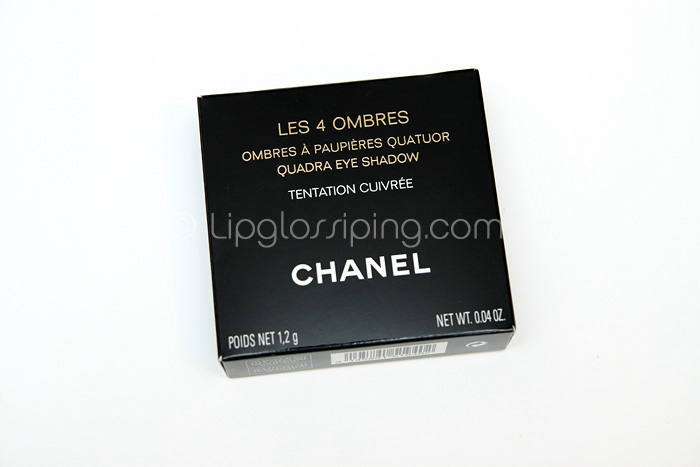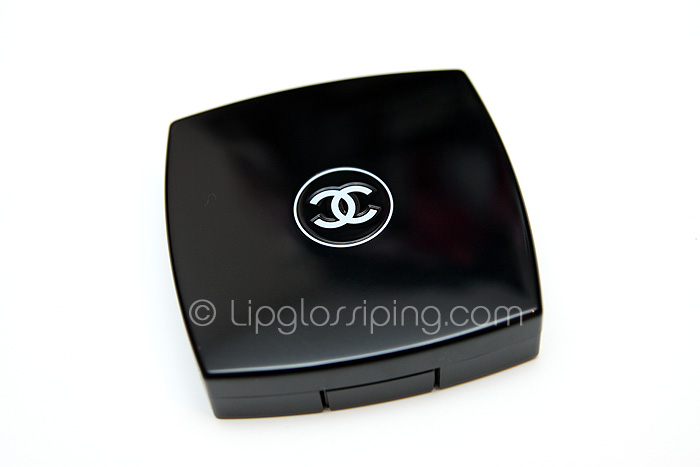 Come to Mama….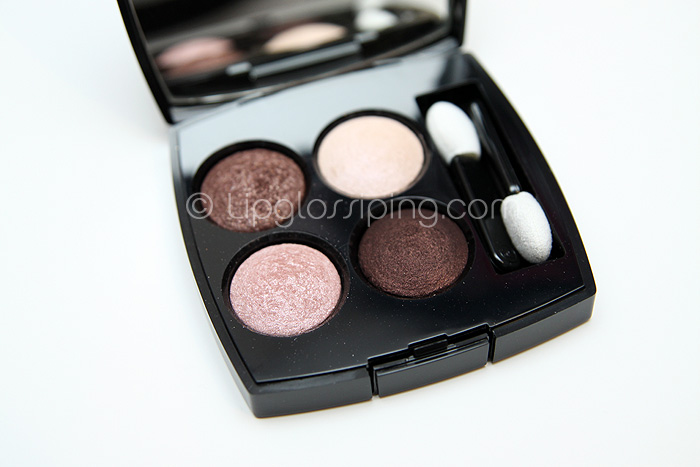 I know I usually take blog photos before I start sticking my sausage fingers in my shadows but I think I had this one opened and swatched before I'd even left the shop.  Excuse the shadow dust!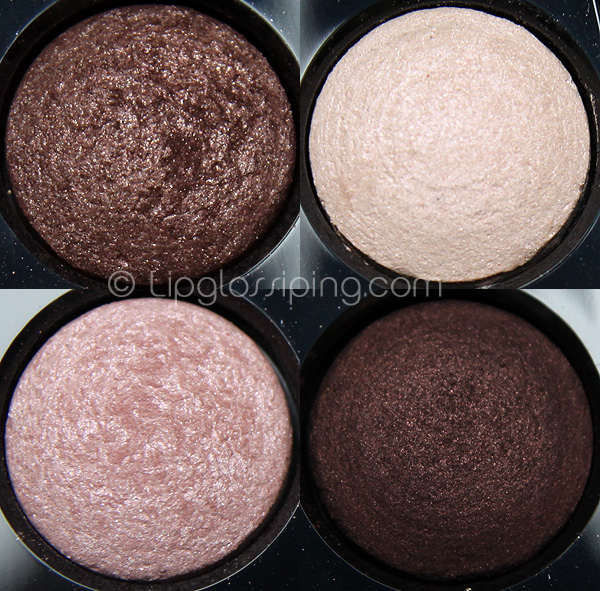 And the swatches (swatched over eye primer)…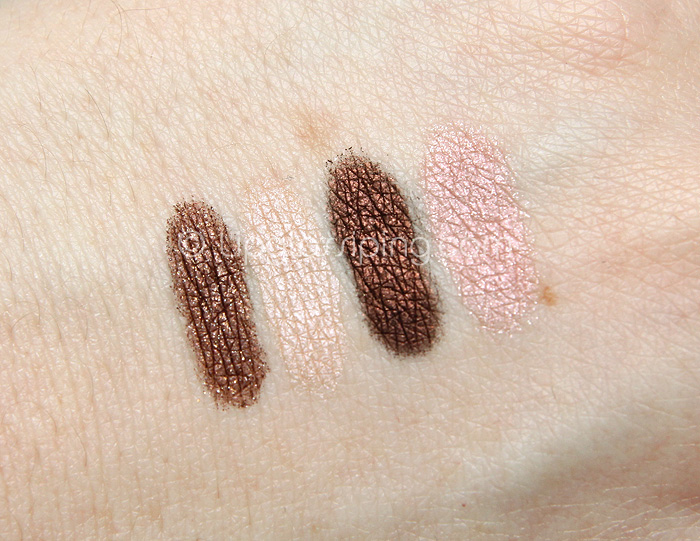 To say that I love this palette would be an understatement.  The coppery tones in the two darkest shades really accentuate the green in my eyes and the paler, more ethereal hues brighten my eyes beautifully.
I don't kno if you're interested in lazy girl's makeup application… but mine goes something like this:  The darkest copper shade… I apply all over the mobile lid, right up to the socket line.  Then I take the pink (on the far right) and use this to blend the harsh edges.  I pat the glittery shade (on the far left) ontop of the copper and finally, use the ivory to highlight the inner corner and brow bone.
All that takes me less than 2 minutes because I don't do anything intricate in the socket line, nor do any fancy stuff in the outer corner.  This palette gives me a gorgeous smoky look in minutes.  And that's why I love it.
For me, it's more than worth the £35 I paid for it.  Can you tell I love this palette?