Clarins have released a radiance powder this Autumn which promises to melt into the skin for a naturally radiant complexion.  For a dry-skinned gal like me, those claims make my heart beat just a little bit faster.
Let's take a look at their new and limited Color Definition 3D Radiance Face Powder…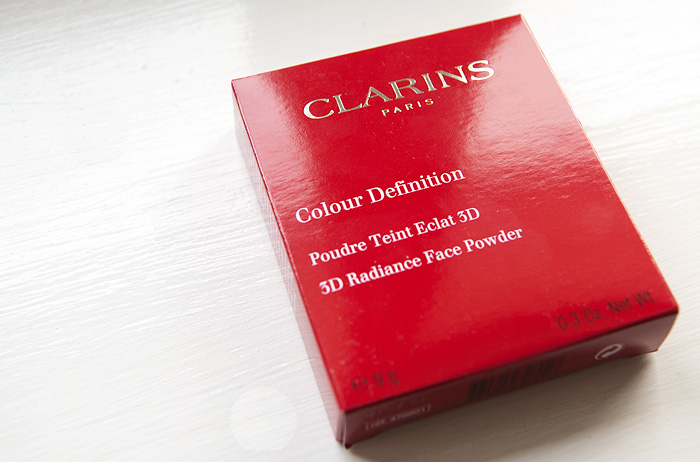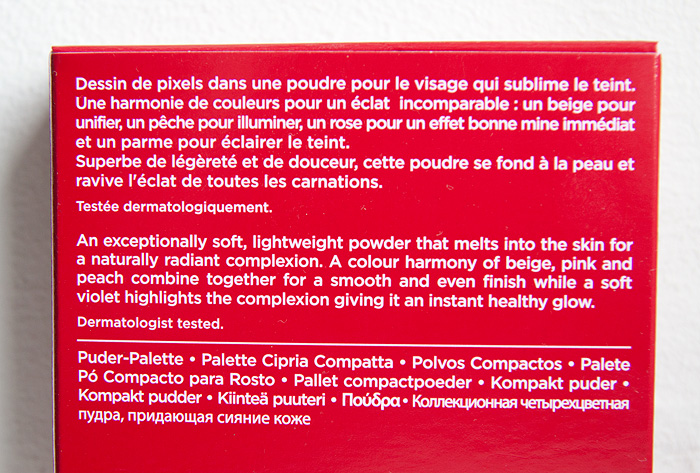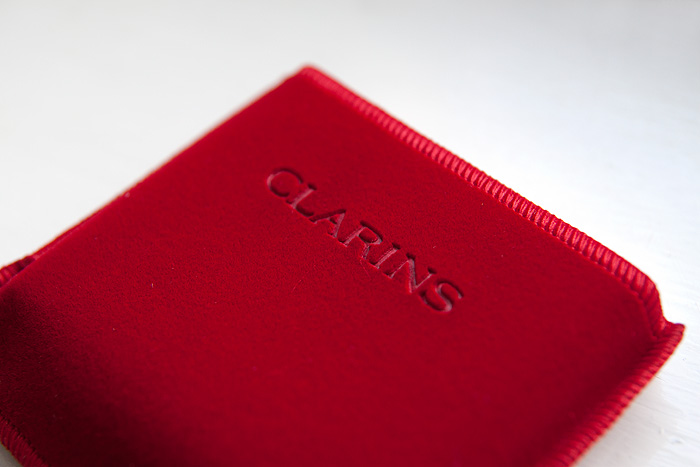 The theory behind the varying hues in the palette remind me of my Guerlain Meteorites.  My understanding of this colour correction is that the lilac tones should normalize any sallowness while the deeper pink will give a lift/highlight to the complexion.  Those harder working pixels sit on a base combination of beige and peach to create an overall luminous finish.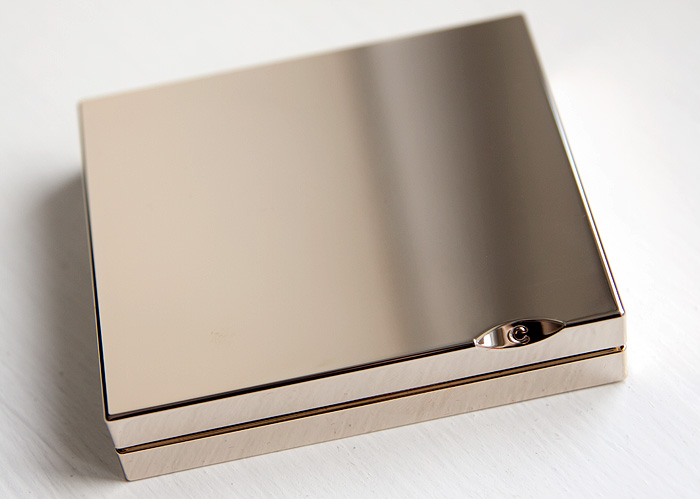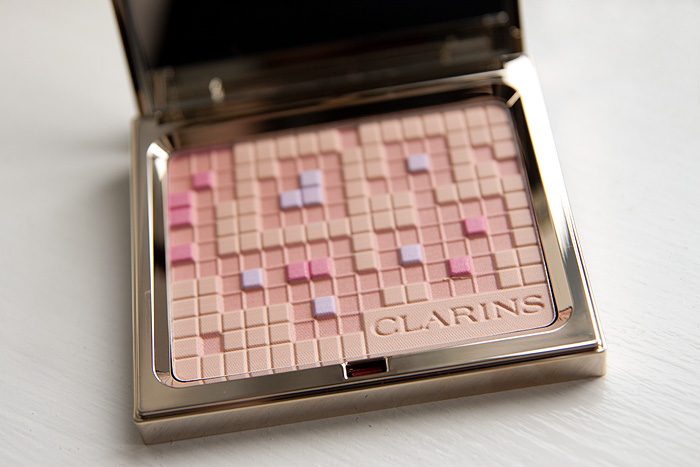 Isn't it pretty?  OK, so it's lacking the WOW! factor that the Guerlain delivers but as a Computer Repair chick in my alternate life, that pixellation speaks to me.
The packaging is as luxe as you would expect from Clarins, the signature pale gold – so shiny that the outside totally works as a mirror.  I should know, I plucked my eyebrows using it because I was both too lazy to find my proper mirror OR actually bother opening the compact to use the 'proper' mirror provided.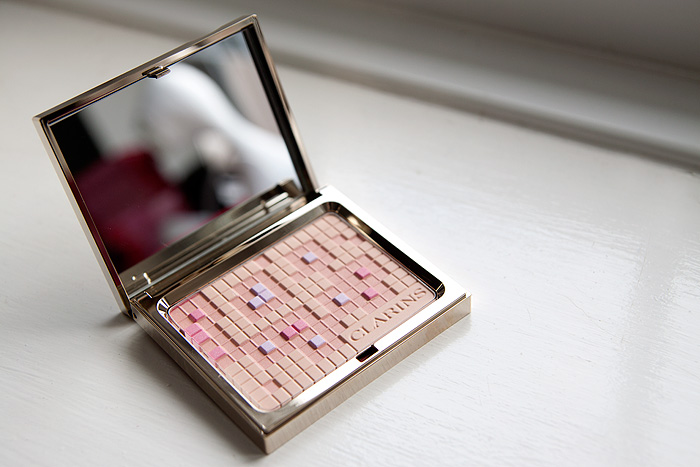 The Color Definition 3D Radiance Face Powder is firmly textured, I don't get any product dust when sweeping my brush over the surface.  I'd recommend using a natural hair brush to pick up the powder as you could well be there all day with something that doesn't grab product so efficiently.
The effect is subtle but noticeable, it seems to soften the effect of my pores but unlike my Guerlain Meteorites, leaves behind no trace of sparkle.  If you've always wanted the luminizing, softening effect of the Meteorites but were concerned about the sparkle, this could be the product you've been waiting for.  There *is* sparkle in the peach shade (the indented parts of the palette) but this doesn't seem visible on my skin.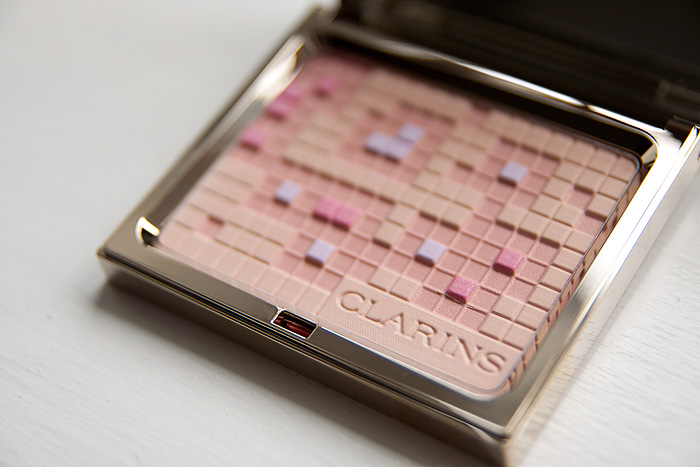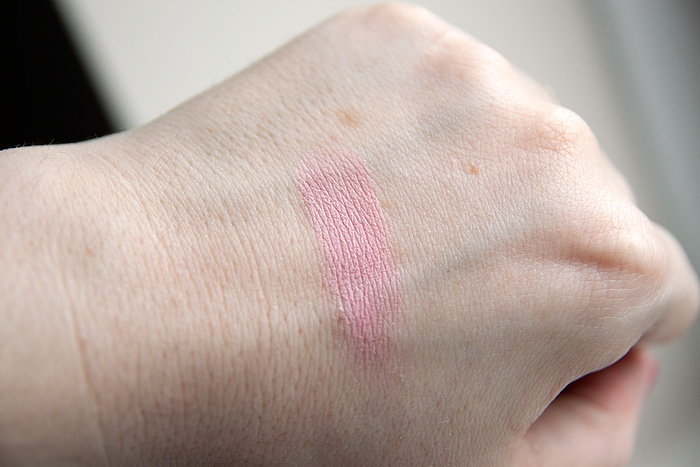 The swatch shows it looking quite pigmented, but it's not – You'd have great difficulty using this as a blush… which is just as well really, seeing as it, err, isn't one.
Overall, this is a really strong offering from Clarins and if there is nothing similar in their core product line, it SO shouldn't be Limited Edition.  I'm flagging this one up as something that should be checked out on counter ASAP – it's cheaper than the Guerlain, sensitive noses will be pleased to hear that this isn't highly-scented and will be more forgiving on oilier skins.  It's a realistic and worthy alternative to the iconic Guerlain Meteorites.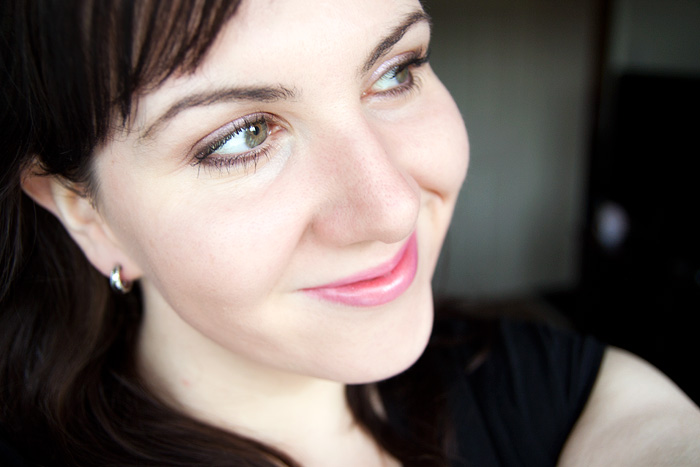 A FOTD showing a sheer/medium coverage foundation with the Clarins face powder dusted ontop (and a bit of a "Tim Nice but Dim" smile).
Clarins Color Definition 3D Radiance Face Powder is regularly priced at £30 and available on counter and online from Clarins, FeelUnique (*cough* £27) and Escentual.com (£24 *chokes*)
.
* press sample