I was starting to run out of things to spend my £5 No7 vouchers on when I spied these unassuming little tubes on the No7 counter.  I'm a total sucker for cream eyeshadows and when I swatched these, I knew I had to have them!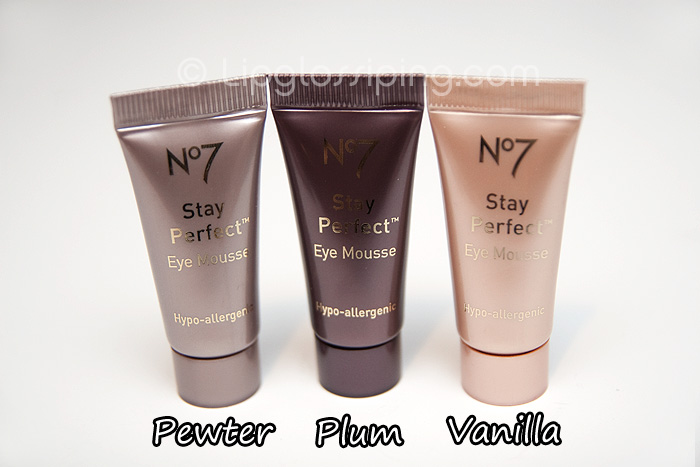 They're a very light mousse formula and although the tubes are teeny tiny, a little goes a very long way.  I keep squeezing out too much!  Easy to apply and blend, I usually use my finger before running a brush over the edges just to make sure that they're softened.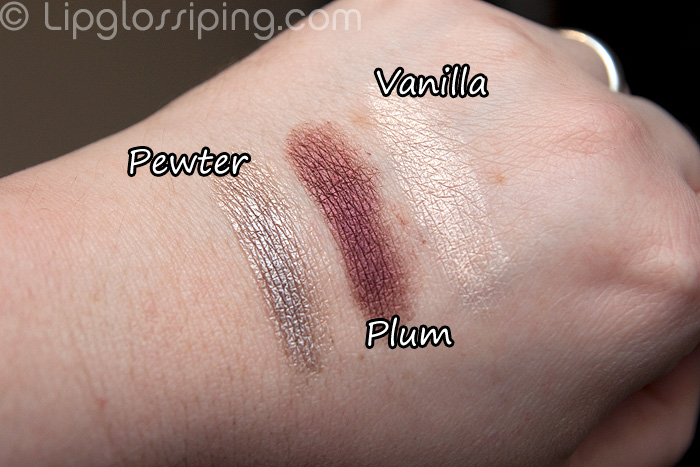 I bought them without doing any blog research and was concerned that they'd last approximately 5 seconds before creasing on me.  In general, I'm not a HUGE No7 makeup fan… there's definitely some real stand outs from the line, but it's not usually a brand I purchase from without doing a bit of research beforehand.
I have to say though, I made a good choice with these!  They last a decent 5/6 hours when used with no base before they begin to travel upwards… combine with a slick of UDPP and I can get about 7/8 hours wear out of them.  I haven't tried setting them with a light dusting of complementary eyeshadow… but I think that would prolong wear even further.
Not too shabby really.
The colours are beautiful and what attracted me to them in the first place, there's one more (a bronzey shade) that I like the look of aswell, but I'll wait 'till the £5 off No7 till spit comes round again before adding it to my collection.
£8.75 each from Boots instore or online.
Have you tried these?