So, it seems that the UK is gearing up for the Spring release of Revlon's scented nail polishes… something that our cousins across the pond have had access to for a while now.
So, cousins… what's the verdict?
I love me a bit of Revlon and these are indeed some v. pretty shades… but…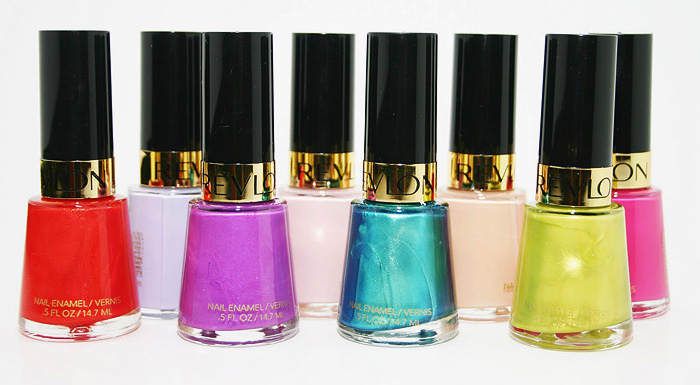 …the last time I dedicated any time to sniffing my fingers, I was about 6 years old and had just picked my bum.
And the thing is… If I saw someone partaking in a bit of finger-sniffing tomorrow… I wouldn't be wondering what flavour they'd painted their nails.  I'd be making sure I didn't shake hands with them.
I just don't see how these are workable in our society.  Should we exercise our right to sniff proudly in public or will we become a nation of closet finger sniffers?  It's not like we can even be surreptitious in the workplace 'cos you know if you get caught with your fingers hovering near your nostrils and you're being all clandestine about it, it's only gonna look worse for you.
The only reason I could think of to justify making scented nail polish is to stop those stinky fumes from filling the room whilst painting your tips.  That would be worthwhile no?  Except this stuff stinks like regular nail polish until it's dry.
Will you be rushing to buy these when they're released next year?